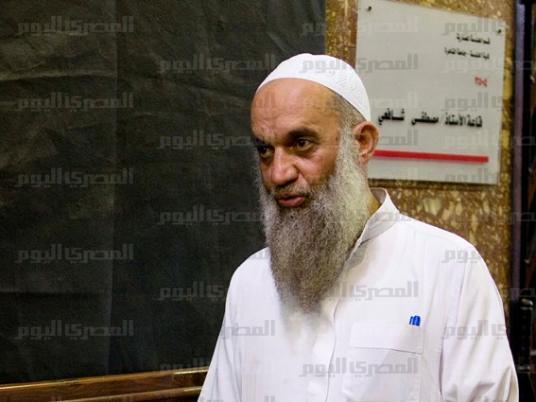 Salafi jihadist leader Mohamed al-Zawahiri, the brother of Al-Qaeda leader Ayman al-Zawahiri, has been arrested by security forces at a checkpoint in Giza, west of central Cairo.
Mohamed al-Zawahiri had earlier he was following developments in Egypt closely and would only intervene at the right time.
"We reassure all our brothers that we are closely following what is happening, and will not interfere or call for intervention, unless it is the right time, and inthe religiously correct stances," Zawahiri wrote on his Facebook page.
"We hope that everyone keeps in touch with each others, and does not rush or be late for the right time."
Edited translation from Al-Masry Al-Youm