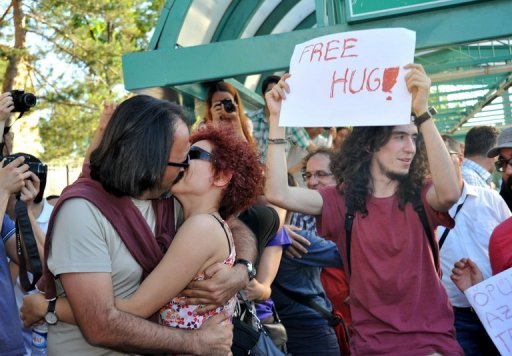 Heavy fighting erupted in northwestern Syria on Tuesday between a powerful jihadist organization and more moderate rebel groups, threatening to further weaken the opposition to President Bashar al-Assad in its biggest territorial stronghold.
Rebel groups fighting under the Free Syrian Army (FSA) banner, some of which attended peace talks in Kazakhstan, accused the jihadist group Jabhat Fateh al-Sham of launching a surprise attack on their positions.
Fateh al-Sham, previously known as al-Nusra Front, issued a statement which said it had been forced to act preemptively to "thwart conspiracies" being hatched against it. The group accused rebels attending the Kazakhstan talks of conspiring against it, but did not refer to Tuesday's fighting directly.
One of the biggest groups in the insurgency, Fateh al-Sham has been targeted in a spate of US air strikes in the northwest since the new year. It was left out of a ceasefire brokered by Russia and Turkey that came into effect on December 30.
The group changed its name after announcing it was cutting ties with al-Qaeda last year.
FSA officials said the attack targeted FSA groups in areas west of Aleppo and the adjacent rebel-held province of Idlib. One FSA commander said that in response "a comprehensive war" was now underway against Fateh al-Sham.
Long-standing tensions between Fateh al-Sham and more moderate rebels, a number of them backed by Turkey and other states that have opposed Assad, have surfaced again since government forces helped by Russian air power and Iranian-backed Shi'ite militias drove the rebels out of Aleppo last month.
The commander of Jaish al-Mujahideen, one of the FSA groups, told Reuters the "extremely fierce" Fateh al-Sham attack aimed to "eliminate the revolution and turn it black", a reference to the black flag flown by the jihadists in Syria.
He said the group had seized "some positions", though these were far from its headquarters. In a statement, Jaish al-Mujahideen called for rebels to unite against the group.
"DIVERTING THE REVOLUTION"
The aim of the meeting in the Kazakh capital Astana, organised by Russia, Turkey and Iran, was to shore up the ceasefire that excludes Fateh al-Sham. The jihadist group said rebels had been forced to attend on "humiliating" terms.
The Fateh al-Sham statement, which was dated January 23 but published on Tuesday, said "conferences and negotiations" were "trying to divert the course of the revolution towards reconciliation with the criminal regime [of Assad]".
It accused rebel factions that attended the Astana talks of agreeing to "isolate" and fight it, and accused its foes of giving away its positions to the US-led coalition.
Fateh al-Sham said it was forced to act militarily and politically to "thwart the conspiracies and to confront them before they happen". Fateh al-Sham has a history of crushing FSA groups in the conflict that began in 2011.
The US air strikes have mounted against Fateh al-Sham in recent weeks and included an attack by a B-52 bomber last week that killed dozens of its fighters. The Pentagon said more than 100 al-Qaeda militants had been killed in the attack in Idlib province.
Ahrar al-Sham, an Islamist group widely believed to be backed by Turkey, accused Fateh al-Sham of attacking other groups without justification. It said that it was deploying fighters to prevent further fighting and to stop "Jabhat Fateh al-Sham or others" from launching attacks.
An official in Jabha Shamiya, another FSA group, told Reuters the attack began overnight, describing it as a large assault in several areas. The official said it was the first time Fateh al-Sham had attacked the FSA groups in that area.
"What they are doing serves Iran and the regime – so there is no FSA left in the north – particularly with the factions' delegation now in Astana where the regime offered nothing with regards to the ceasefire," said the Jabha Shamiya official.