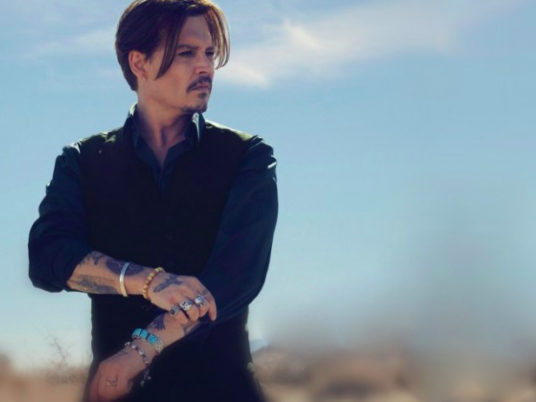 To mark its 25th anniversary, the world's most popular movie website has compiled a list of the biggest stars in its history, based on page views.
Johnny Depp, the star of the "Pirates of the Caribbean" franchise, tops the quarter-of-a-century chart, followed by Brad Pitt in second place, just ahead of his wife, Angelina Jolie, in third.
Fourth place is taken by Natalie Portman and, despite a less than high-profile movie career over the past decade, Pamela Anderson makes it into fifth place, above Tom Cruise in sixth, Orlando Bloom in seventh and Jennifer Lawrence in eighth.
Twilight star Robert Pattinson is in ninth place (two above erstwhile co-star Kristen Stewart) and Leonardo DiCaprio rounds out the top 10.
"Over the course of 25 years, IMDb has evolved from my personal film diary to the number-one movie website in the world," said Col Needham, IMDb's founder and CEO.
"Even as we celebrate our heritage, we are energized by our mission to bring the IMDb experience to every customer on every screen."