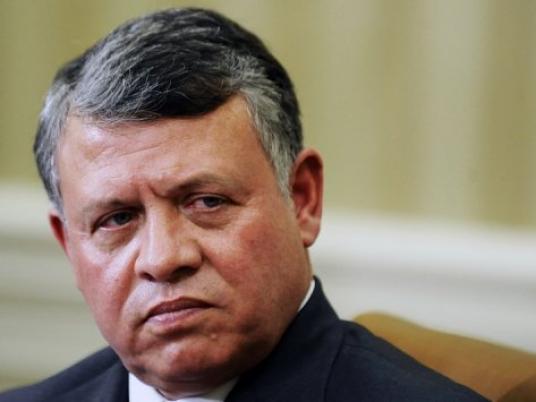 The Muslim Brotherhood in Jordan rejected King Abdullah II's Saturday visit to Egypt, claiming the royal envoy lends legitimacy to the "military coup."
"We reject this visit which gives legitimacy to the principle of military coups and hinders the movement of peoples toward achieving freedom, dignity, and real independence," the Islamist group said in a statement Monday.
The Brotherhood statement added that re-introducing people power and constitutional reforms would solve the crisis, not a dependence on regional or international developments.
King Abdullah paid a short visit to Cairo during which he met with interim President Adly Mansour and Defense Minister Abdel Fattah al-Sisi.
Abdullah stressed that Jordan supports the people's choice and hoped that stability and security return soon to Egypt in the framework of national reconciliation.