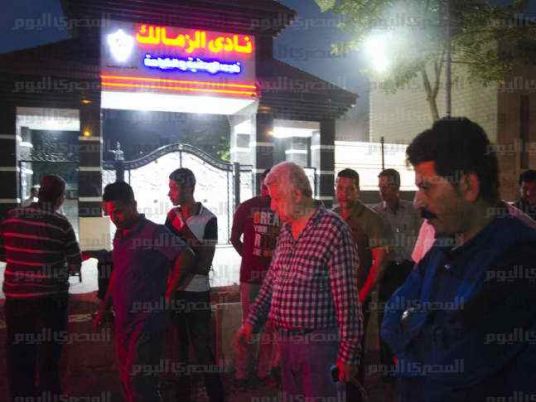 The Journalists' Syndicate has announced its solidarity with the Visual and Audible Media Industry Chamber's decision to ban Zamalek Club chief and lawyer Mortada Mansour from appearing on TV.
The syndicate called on its members, in a statement on Monday, to boycott any press conference held by Mansour and refrain from publishing any news about him.
The statement also called on the president of the republic, as well as the Cabinet, to issue legislation regulating the media.
It went on to accuse "unknown parties" of being behind the suspension of bills meant to govern media, regardless of the fact taht the National Committee concluded the draft laws over three months ago. It also called on the Cabinet to approve the formation of a syndicate for media personnel.
The syndicate stressed it believes in the freedom of media, as well as the need for laws to regulate the media industry, so as to prevent slander, libel and delving into the personal lives of citizens.
The Visual and Audible Media Industry Chamber includes TV channels CBC, Ontv, Mehwar, Dream, al-Qahera wal Nas and Sada al-Balad, in addition to advertising agencies consisting of Promo Media, Future Media Line and Ed Line.
The chamber announced in a statement on Sunday that it will boycott any press conferences Mansour holds and ban the publication of any statement made by the Zamalek Club chief.
Mansour is known for having publicly issued insults and accusations, as well as libeled people, which is against the law. As a result, the chamber has decided to ban him from appearing on TV.
Edited translation from Al-Masry Al-Youm