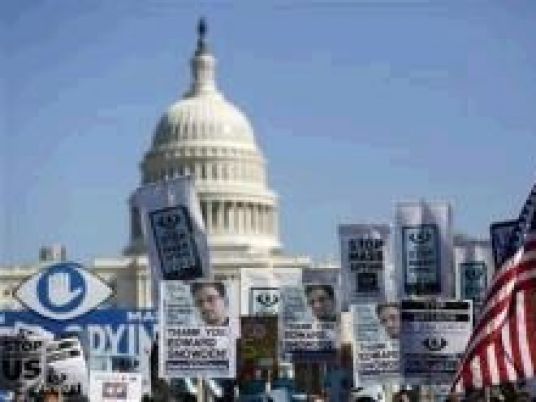 The Journalists' Syndicate's Freedoms Committee launched a campaign to demand the release of detained journalists and to improve the conditions of detainees in prisons.
The campaign is dubbed "We will treat them, we will get them out. Journalism is not a crime," referring to the deteriorated health condition of a large number of detained journalists.
The Freedoms Committee decided at its meeting Thursday, which included a large number of journalists and the families of prisoners and detainees, to use all legal means possible to press for the release of detained journalists, and to organize for protests and marches to the top prosecutor office and the parliament.
The committee has also decided to file claims to the top prosecutor about the deteriorated detention conditions in prisons which threatens the life of ill journalists.
The committee said over 32 journalists are currently being detained, including 18 journalists detained over press charges. Some of them were arrested while on duty and the authorities fabricated charges against them, according to the committee.
The committee condemned the escalation of detaining journalists over publishing charges.
The committee plans three events next week, including filing claims with the top prosecutor office on Saturday, holding a press conference to officially announce the campaign on Monday and a protest at the Journalists' Syndicate on Wednesday followed by another press conference to display the health conditions of detained journalists.
Edited translation from Al-Masry Al-Youm