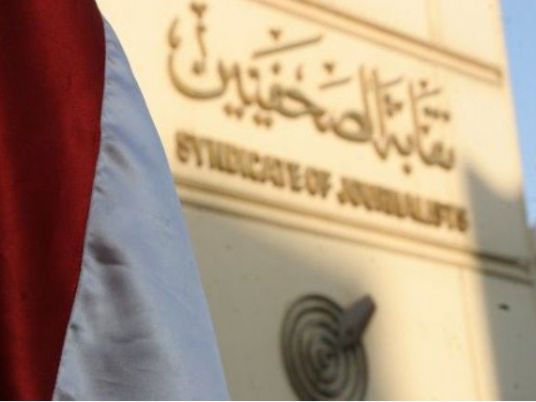 Fresh cartoons of Prophet Mohamed by French weekly Charile Hebdo provide pretext for renewed terrorist actions, Egypt's Journalists Syndicate said Wednesday as the magazine defied fatal attacks on its cartoonists with new satirical photos of Islam's most sacred figure.
The French weekly has declared it will publish several millions of publications bearing the photo of a tearful Mohamed holding an "I am Charlie" banner, possibly to suggest that he would not approve of the armed attack on the paper's office in Paris last week which left 12 journalists dead, including its cartoonists who had stirred a Muslim world outcry for publishing satirical photos of the prophet.
"Insistence on hurting the feelings of millions of Muslims across the world undoubtedly serves the interests of extremists," Karem Mahmoud, secretary general of the syndicate, told Al-Masry Al-Youm, adding that the new cartoons will "embarrass moderate voices who had viewed the Paris crime as treacherous and unlinked to Islam."
Commenting on Charlie Hebdo's argument that the cartoons seek to emphasize on the freedom of expression, Mahmoud said "there is a difference between freedom of opinion and intentional insults," stressing that it is "unacceptable to repeat an opinion that hurts the feelings of the other party under the pretext of free opinion."
Mahmoud contended that since the majority of Arab and Islamic nations suffer from the terrorism of "those who claim affiliation with islam," there should not be, therefore, any association between religion and extremist groups.
The Egyptian syndicate had offered condolences for the Paris deaths and condemned the bloody attack as an action of terrorism.
In the same context, US State Department spokeswoman Marie Harf defended the magazine's right to publish new cartoons.
"We absolutely support the right of Charlie Hebdo to publish things like this. Again, that's what happens in a democracy," Harf said during the
daily press briefing
on Tuesday. She however called upon news organizations to take into consideration issues of "religious sensitivety" upon taking their editoral decisions.