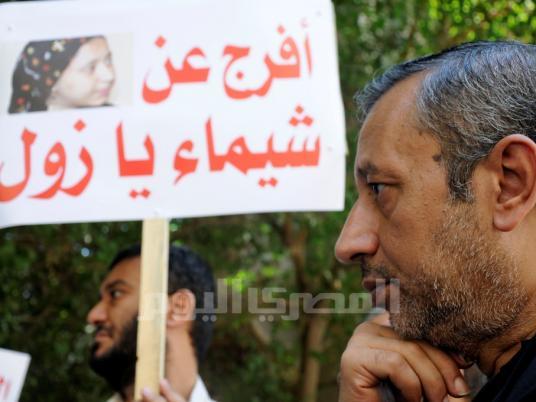 The Egyptian Journalists Syndicate announced Thursday that it would suspend ties with the Sudanese Journalists Union due to "its chief Mohi Eddeen Titawi's shameful and unprofessional handling of the detention of Egyptian journalist Shaimaa Adel, who was released from Sudan earlier this week."
The syndicate also criticized the Federation of Arab Journalists' stance on the case. In a statement, the FAJ had supported Titawi's criticism of the Egyptian journalist.
Sudanese authorities detained Adel, a reporter for independent daily Al-Watan, on 3 July in a cyber cafe in Khartoum. She had travelled to Sudan to cover protests against government austerity measures and soaring prices.
Titawi said Adel did not follow proper procedure to declare herself as a journalist when she entered the country.
The Journalists Syndicate praised President Mohamed Morsy's intervention for the release of Adel, who travelled back to Cairo with Morsy on the presidential plane out of Addis Ababa. The syndicate demanded that Egyptian authorities show more concern for international violations against Egyptian citizens.