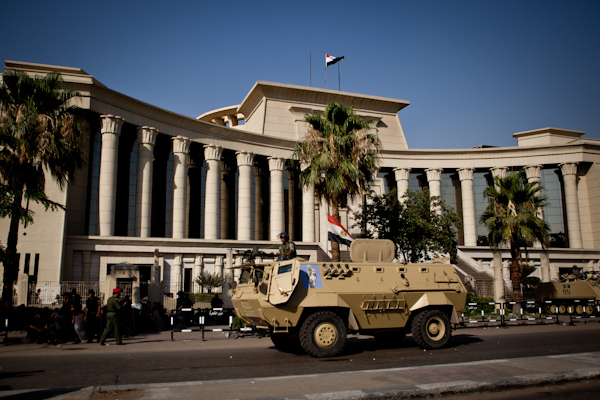 The president will dismiss seven judges of the Supreme Constitutional Court within hours, enforcing the draft constitution's stipulation that the court be composed of its president and 10 oldest members, according to a judicial source.
The source added that the SCC general assembly was holding an emergency meeting to transfer four judges to the consultative body of court commissioners, and reinstate the seven dismissed members to their previous positions.
The source explained that once the constitution passes, it may not be challenged judicially, and the SCC has no jurisdiction to review its provisions.
Edited translation from Al-Masry Al-Youm