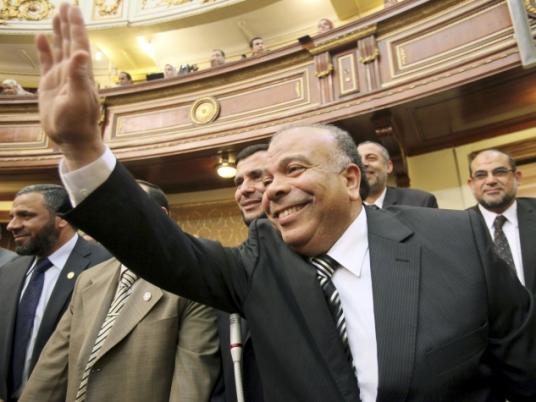 Parliament Speaker Saad al-Katatny announced on Sunday that he welcomes President Mohamed Morsy's decision to repeal the decision by the Supreme Council for the Armed Force to dissolve the People's Assembly.
Katatny called on Parliament to reconvene and begin work immediately. He said Morsy's decision is "respectful to the supremacy of the law and public institutions."
In a press release, Katatny added that "the People's Assembly will resume its legislative oversight powers immediately once it is in session within hours, in respect of the legitimacy of the Constitution and the law."
Morsy had issued a decree on Sunday to nullify the Supreme Constitutional Court's decision to dissolve the assembly, so it could resume its work.
Edited translation from Al-Masry Al-Youm