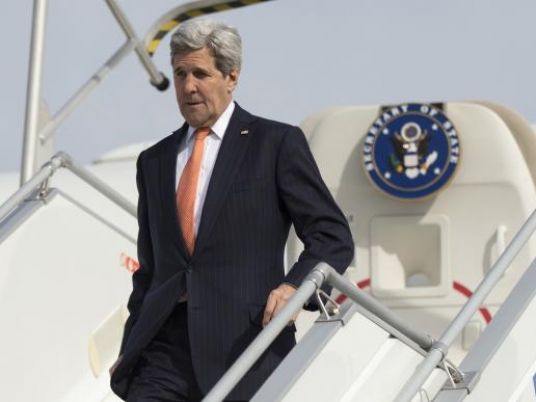 United States Secretary of State John Kerry will travel to Egypt later this week to attend Egypt's major economic conference, where he will also meet with Egyptian President Abdel Fattah al-Sisi.
U.S. Department of State spokeswoman Jen Psaki said in a press statement on Monday that Kerry will arrive in Egypt on March 12.
The Egyptian investment summit will run from March 13 – 15 and Egypt hopes that the conference will bring investments needed to revamp its economy, which has been hit hard by four years of political instability.
During his talks with Sisi and other top officials, Kerry is slated to discuss "a range of bilateral and global issues," including Libya, Syria and the U.S.-led coalition against Islamic State fighters in Iraq Syria.
The U.S. began striking targets in Syria and Iraq in August, after the Islamic State fighters made significant advances in the two countries last summer. Egypt is part of the global coalition but has not carried out strikes as part of it.
Strikes Egypt's air force carried out against militant targets in Libya last month were independent of the coalition.
Psaki said in today's statement that the US is committed to strengthening its "long-term strategic and economic partnership with Egypt."
She added that the U.S. continues to work with Egypt's government to help on such matters as stabilising the economy and creating jobs as well as helping to "realize the aspirations of the Egyptian people for an inclusive, rights- and freedoms-respecting, and peaceful political climate."
Sisi met with an American congressional delegation on Saturday. The delegation also met with Egypt's defence and foreign ministers, asserting that the U.S. supports Egypt in its "war on terror".