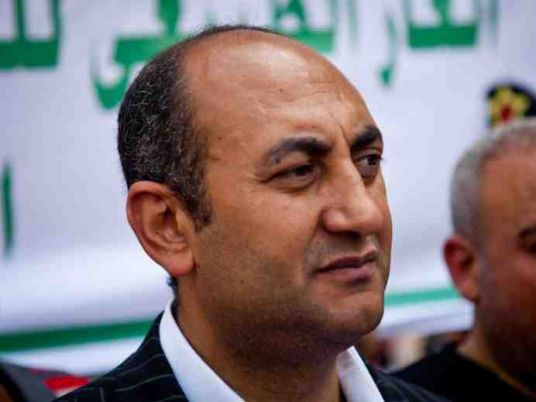 Lawyer Khaled Ali and political activist Shawqiya al-Kurdi filed a lawsuit on Tuesday before the Administrative Court to compel the President, the Prime Minister and the Parliamentary Speaker to dissolve the House of Representatives in accordance with Article 137 of the Constitution and to suspend its sessions as it represents a threat to national security and the territorial integrity of the Egypt.
The Parliament recently referred a maritime demarcation agreement that would transfer two Red Sea islands to Saudi Arabia to its Constitutional and Legislative Affairs Committee, which expects to discuss it within few days.
The lawsuit claims that the agreement is a null and void document, both under the rulings of the Supreme Administrative Court and the Administrative Court, which ruled that the agreement is invalid and therefore can not be presented to the House of Representatives. The lawsuit claimed that any procedure regarding this agreement is invalid because it would disregard the judgments of the judiciary.
The lawsuit demanded that the Parliament's meetings and sessions be suspended and the necessary constitutional measures be taken to dissolve it in accordance with Article 137 for threatening the integrity of state lands and disregarding the provisions of the Supreme Administrative Court and the Administrative Court, which ruled against the agreement signed by the Saudi Defense Minister and Egypt's Prime Minister to demarcate the maritime border between Egypt and Saudi Arabia, including ceding the islands of Tiran and Sanafir to Saudi Arabia.
The Parliament's Constitutional and Legislative Affairs Committee will discuss next week the Red Sea islands maritime demarcation deal, under which Saudi Arabia was recently given sovereign right over the islands of Tiran and Sanafir against previous court rulings.
According to the border demarcation agreement signed in April 2016, the two islands were deemed to be within Saudi territorial waters, in recognition of historical claims on the part of Saudi Arabia. The Supreme Administrative Court, however, nullified this agreement on the basis that there was insufficient evidence of the Saudi claims.
The agreement provoked extensive criticism against the government in April and people took to the streets to protest against the decision, which was followed by a security crackdown. In a speech, President Abdel Fattah al-Sisi called on the Egyptian people not to talk about the matter anymore.
The initial lawsuit to have the deal revoked was filed by lawyer and former presidential hopeful Khaled Ali, and supported by other lawyers and MPs.
Edited translation from Al-Masry Al-Youm