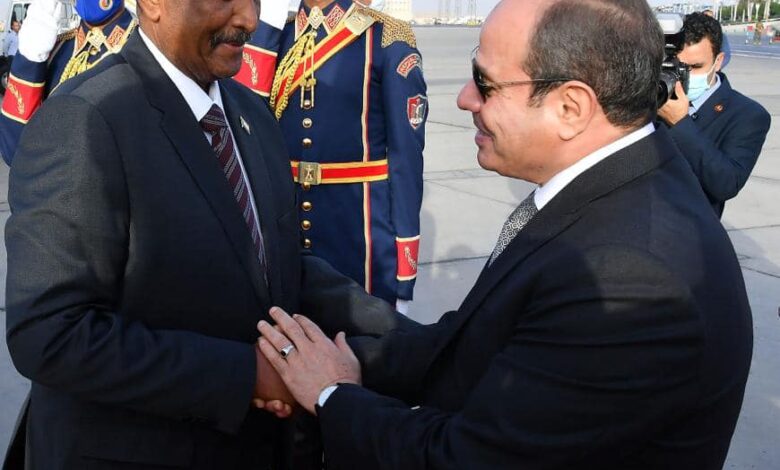 Khartoum thanked Egypt's President Abdel Fattah al-Sisi for his decision to extend the regularization of immigration status for Sudanese citizens in Egypt for another six months.
The Sudanese Foreign Ministry expressed its "highest thanks and appreciation" to President Sisi for his decision to extend the reconciliation of the situation, "as an extension of the first grace period that was extended from March until September of this year."
Sudan said in a statement that the decision "confirms the eternal relations between the two brotherly countries and peoples", and affirms the Sudanese leadership's determination and keenness to support bilateral relations between the two countries.
Lasting bonds
Sisi earlier in September received, at the Ittihadeya Presidential Palace, the head of the Sudanese Transitional Sovereign Council Abdel Fattah al-Burhan.
Egypt's presidential spokesperson Bassam Rady said that Sisi welcomed Burhan's visit to Egypt, praising the strong and eternally binding relations between Egypt and Sudan.
Sisi expressed Egypt's aspiration to deepen and strengthen these ties to better achieving the interests of both nations, especially regarding security, military, economic and commercial areas.
He affirmed Egypt's keenness to provide all means of support to achieve political, security and economic stability in Sudan.
Sisi noted that this is based on Egypt's full support for Sudan, the close connection between Egyptian and Sudanese national security, and the historical ties that unite the peoples of the Nile Valley.