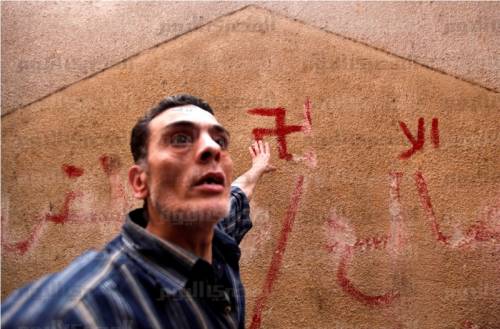 The Christian family accused of sparking the sectarian violence in Khosous surrendered to police Monday out of fear they would face assaults.
Samir Iskander, his son Naguib and Nasim Farouk Awad were referred to the public prosecution for interrogation after they handed themselves in, according to security sources.
Seven people were killed in clashes between Muslims and Christians in Khosous in Qalyubiya Governorate on 5 April, after some young children allegedly drew Nazi swastika symbol on the walls of an Islamic school.
Two others were killed in clashes during the funeral of the victims in Cairo. The funeral march at the Coptic Cathedral in Cairo was attacked and teargas fired into the church.
The police had earlier arrested two brothers of the same family on charges of participating in the events.
According to investigations, Iskandar's family members were the reason that early events turned violent, when they fired their guns at Muslims protesting in front of their house, adjacent to the school, killing a young Muslim man and wounding two others.
Edited translation from MENA