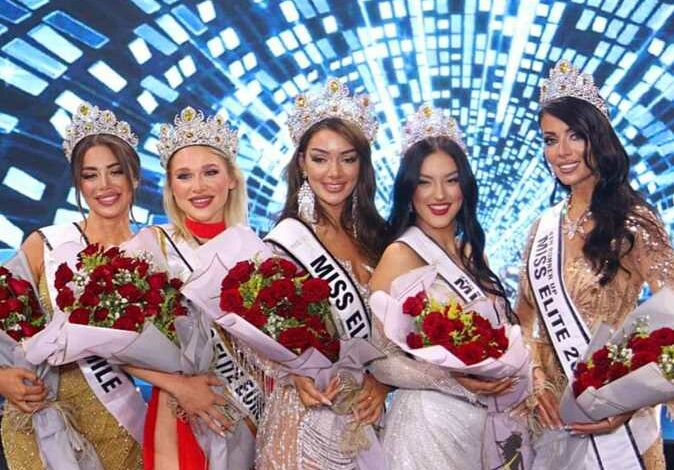 Kosovan contestant Mejreme Hajdaraj won the Miss Elite World 2023 title, after a competition spanning 10 days.
The competition's activities were held in Abu Soma Bay area, south of Hurghada, which comes as part of efforts to revitalize and promote tourism in the Red Sea city.
The winner was announced during the closing ceremony of the competition activities, in one of the major tourist resorts.
The Romanian contestant came the first runner-up, the Albanian contestant the second runner-up, the Egyptian contestant the third runner-up, and the Latvian contestant the fourth runner-up.
The closing ceremony was attended by international news agencies and a jury of famous personalities in art, and fashion.
The 25-year-old Yara Elsokkary represented Egypt during the competition.
The list of Arab contestants included 30-year-old Moroccan lawyer Jihan Hadji Aiken, who is fluent in four languages and resides in the Spanish capital, Madrid and Lebanon's Norma Yamin, 24, who was born in Beirut and speaks Arabic, English and Spanish.
The competition jury included Lebanese Rudolf Hilal, actress Heidi Karam, in addition to the head of the Miss Elite 2023 jury Stefano Douaihy, actress and model Razan Maghribi, fashion designer Farida Tamraz, and others.
Tourism expert Sayed al-Jabri said that hosting Miss World Elite competitions in Hurghada is one of the means for stimulating tourism and promoting the Egyptian tourist destinations.
He added that tourism is a soft power and sends a message to the world about Egypt's ability to organize major international competitions that are safe and secure.