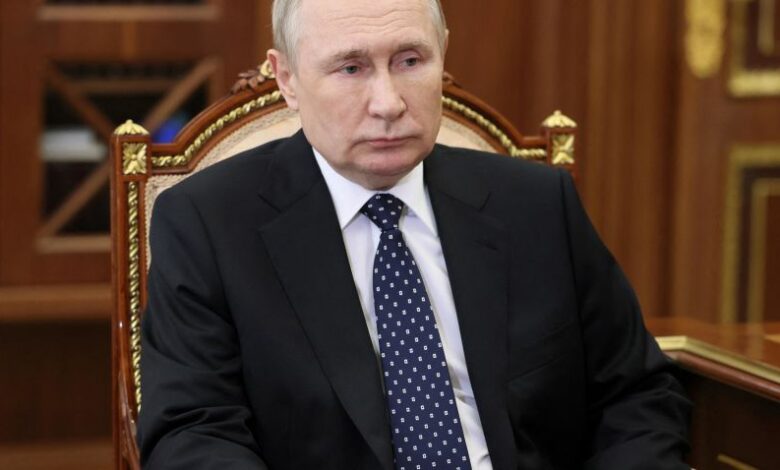 The Kremlin said Thursday it "does not have information" on the two UK nationals reportedly missing in Donbas in eastern Ukraine.
"We know from media reports that we are talking about British citizens who were militants, took part in the hostilities with weapons in their hands. It appears that documents were found on the battlefield," Kremlin spokesperson Dmitry Peskov said in a routine conference call with reporters.
The families of both men, Andrew Bagshaw and Christopher Parry, say the two had gone to Ukraine to work as humanitarian volunteers. CNN has seen no evidence they participated in hostilities in Ukraine.
Peskov also said he is not aware if the British side sought help from Moscow but added "If there is a request for assistance [in finding the bodies and getting them to the UK], of course, it will be considered."
On Thursday a Downing St spokesperson said "the reports we have had today are deeply concerning. They have been reported by the Wagner Group as the source of that, so I would urge caution in reporting that until any such claims are verified."
Key developments in the case: On Wednesday, Russian oligarch Yevgeny Prigozhin posted a claim on his Telegram feed that his private military company Wagner found a body of one of the two missing Britons. In the post, Prigozhin's press service said that they received a call to their hotline on Jan. 8 asking for help finding the two men.
"Today [Wednesday], one of those was found, along with documents for both," the post claimed.
A subsequent post on the same Telegram channel published photos appearing to show two passports with the names of the missing Britons.
On Jan. 9, Ukrainian police reported that they were searching for Bagshaw and Parry. Ukrainian police noted that the two Britons "left Kramatorsk for Soledar" — the scene of intense recent fighting — "and contact with them was lost."