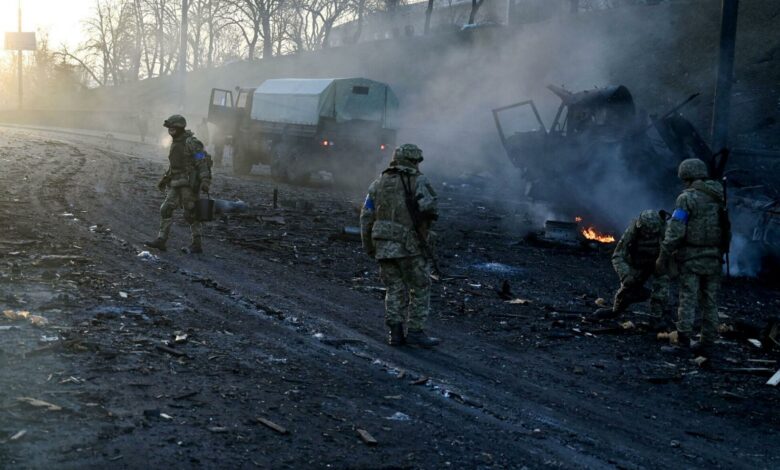 The mayor of the Ukrainian capital of Kyiv, Vitali Klitschko, has said that preliminary reports suggest there were no casualties in a blast that shattered windows at the city's railway station Wednesday evening.
But he added: "We are clarifying the details."
Klitschko said in a Telegram post that despite shelling in a number of Kyiv suburbs Wednesday, "Thank God, there are no casualties."
"The enemy was trying to breakthrough to our city, but Ukrainian defenders are repulsing the occupiers and defending our capital," he continued.
It's unclear what caused the blast near the station.
An Interior Ministry adviser said the damage was caused by the falling wreckage of a cruise missile after it had been intercepted by Ukrainian air defense systems.