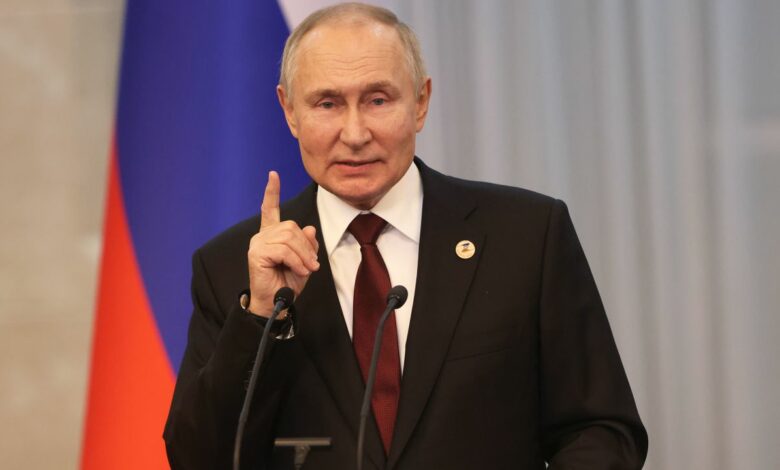 In Kyiv's Sofia Square, a Christmas tree that is 12 meters (nearly 40 feet) tall will be decorated with "energy-saving garlands" that will be powered by a generator at specific times, according to Kyiv Mayor Vitali Klitschko.
Klitschko posted a progress report of the artificial tree's installation to his Telegram account, as the city continues to experience power outages due to Friday's Russian missile strikes.
Roughly 1,000 blue and yellow balls and white doves will decorate the tree, with a trident placed on top, the mayor said. Flags of countries that are supporting Ukraine will be placed at the bottom of the tree.
There will be no Christmas markets, mass entertainment events or rides in Sophia Square this year.
Last month, Klitschko told Ukrainian news outlet RBC-Ukraine the city's Christmas trees will still be installed amid the war "to remind our children of the New Year mood."
"No one is going to cancel the New Year and Christmas, and there should be an atmosphere of the New Year," Klitschko told the network. "We cannot let Putin steal our Christmas."