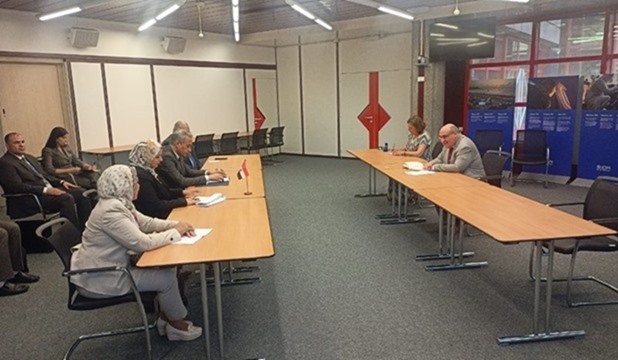 Labor Minister Hassan Shehata met International Organization for Migration (IOM) Director General, António Vitorino, discussed joint projects.
Shehata called for accelerating the implementation of all joint projects and programs with the International Organization for Migration (IOM), citing the Pre-departure Orientation (PDO) unit that will be opened in the coming period. The unit is aimed at training potential migrants and educating them about their rights and duties before they leave their country to work abroad.
The two sides discussed joint projects related to capacity-building for young people and improving working conditions, as well as providing decent job opportunities and vocational training for those in professions needed by the labor market at home and abroad.
Shehata stressed the importance of continuing cooperation with the IOM to upgrade vocational training centers through projects concerned with twinning these centers with their counterparts in another countries to exchange experience in accordance with international standards and internationally recognize certificates issued by the Egyptian side, in addition to offering training programs to develop job skills for young people.
On his part, the IOM director praised the success of projects that are carried out in collaboration with Egypt, expressing appreciation to the Egyptian State for receiving Sudanese refugees fleeing their war-ridden country.