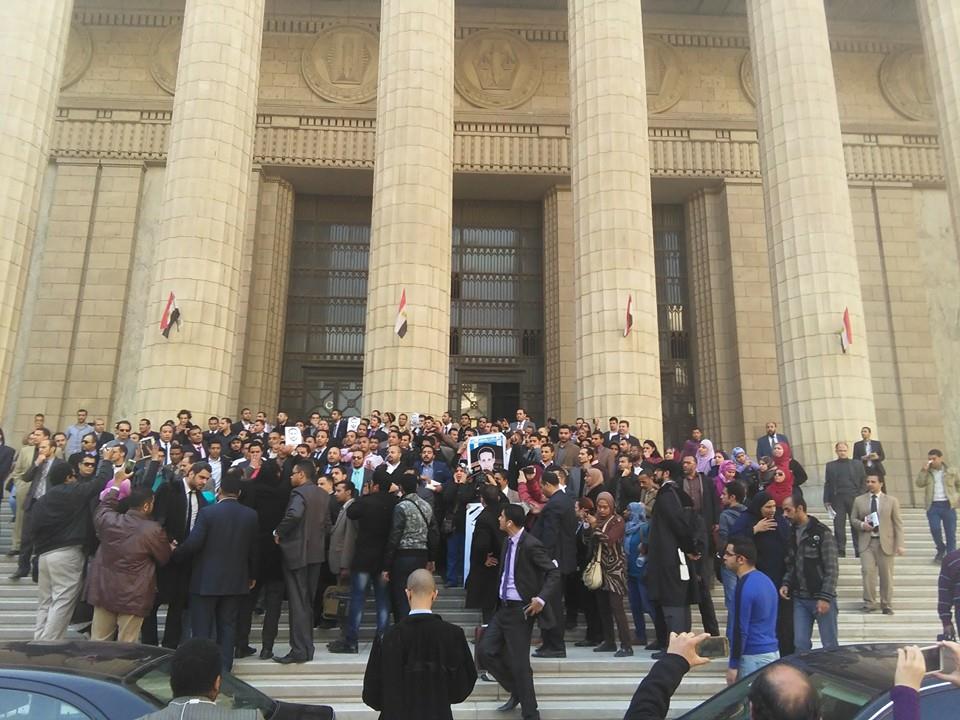 Hundreds of lawyers marched Sunday from the Syndicate in Downtown Cairo to the adjacent High Court condemning the General Prosecution's publishing ban, regarding the case of a lawyer's death in police custody, privately-owned ONA news agency reported.
Protesters battered the gates of the building as violent confrontations with the police took place, according to the report. "Hesham Bey, why are you protecting the killer", chanted the protesters, addressing General Prosecutor Hesham Barakat.
ONA added that Central Security Forces had withdrawn from the court's vicinity.
Karim Hamdy, a 28-year-old lawyer, had been arrested over alleged affiliation with the outlawed Muslim Brotherhood and involvement in anti-government protests.
While officers at the Matariya Police Station said Hamdy,was asphyxiated due to the congestion indide the cell, the initial forensic reports stated his body was covered in bruises and blood clots, suggesting possible physical torture.
Two security agents were remanded into custody over suspicions of torturing the victim.