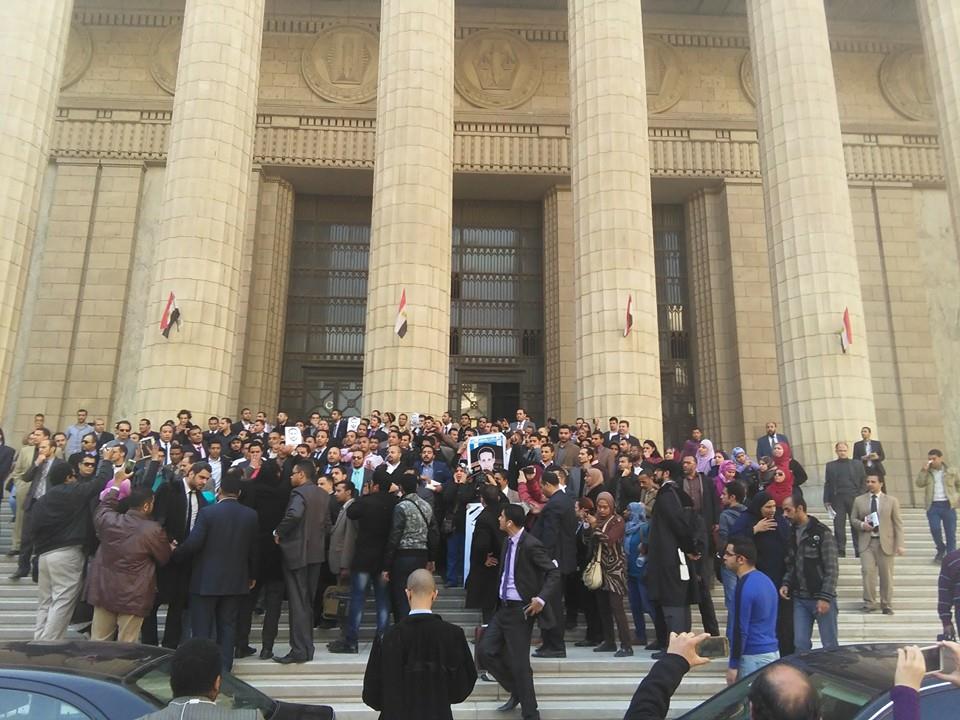 Several lawyers staged a protest condemning police assault on their colleagues on Saturday in Banha, Qalyubiya outside the city's prosecution and courtroom complex.
The demonstration occurred after security troops, deployed outside the complex, assaulted several lawyers with a club, causing one of them to need medical treatment at the hospital.
Though eyewitnesses said troops attacked the lawyers as they tried to communicate with one of their detained clients, security sources said the lawyers assaulted the officers when they were refused the right to give food to their clients before being given official clearance.
Eyewitnesses said the assaulted lawyers sustained face and head injuries.
Imam al-Seddiq, head of the Lawyers' Syndicate in Shubra al-Kheima, labelled the incident an instance of "thuggery by some police troops". He added that though it was an "individual action", it "tarnishes the Interior Ministry's image".
Edited translation from Al-Masry Al-Youm