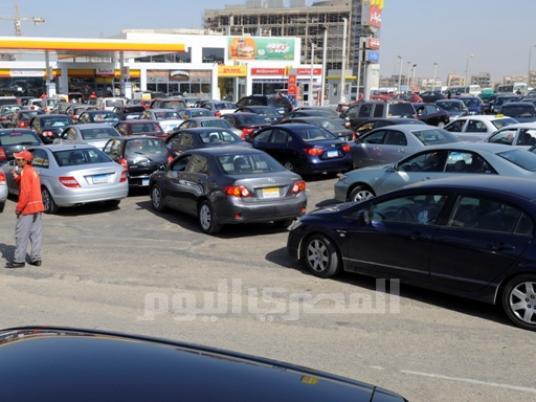 Executive director of the Egyptian General Petroleum Corporation (EGPC) Hani Dahi said subsidies allocated for petroleum products will jump to LE114 billion in the budget of the new fiscal year (2012-2013), due to the international petroleum price hike.
He added that this number is variable, and could increase or decrease according to the international prices of petrol in the upcoming period.
Petrol in the current budget, which will end by late June, is subsidized with LE95.5 billion, Dahi said, adding that the real costs exceeded LE110 billion, which marks an increase of around LE15 billion due to rises in petroleum prices, affecting the prices of imported petroleum products.
Subsidies became a heavy burden on the budget, he added. They should be reduced in a way that guarantees subsidies target those of low incomes. Subsidies are on the rise without serving those targeted, he added, referring to butane gas cylinders. The government offers these cylinders at no more than five percent of their real cost, but citizens do not purchase them at official prices.
Dahi hinted that he is working on a study for subsidies to target those with low incomes to ease the burden on the state budget. It should be reviewed by cabinet once ready.
EGPC had earlier announced need of more than US$35 million (LE200 million) to provide markets with petroleum products.
Translated from Al-Masry Al-Youm