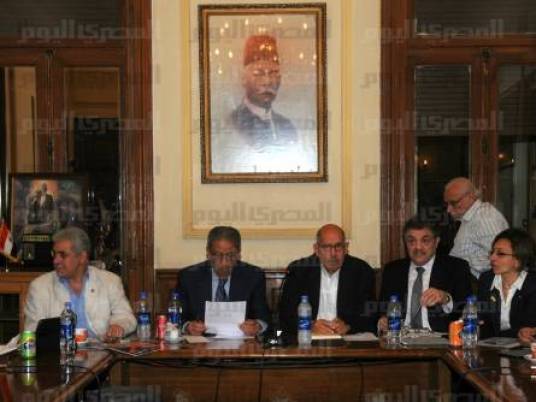 Leaders of the National Salvation Front said that the group has not yet settled on supporting a certain candidate for the presidential elections.
This comes after Popular Current founder Hamdeen Sabahy announced running for president if political forces agreed to back him.
Another possible candidate for president is Sameh Ashour, chief of the Lawyers Syndicate.
NSF leaders also said that there is a tendency to dissolve the front ahead of or after the draft constitution referendum, which is scheduled for mid-January.
"I believe the front will not agree on a particular candidate, especially that there is a possibility to dissolve it in the upcoming days," Mohamed Abul Ghar, an NSF leader and a member of the 50-member constitutional committee, told Al-Masry Al-Youm.
Another NSF leader, Wahid Abdel Meguid, said that there will be a meeting soon to see if the NSF will continue functioning or not.
"It is not certain that the front would continue working until the presidential or parliamentary elections," Abdel Meguid added.
On the other hand, Shehab Wagih, spokesperson for Free Egyptians Party and member of the Salvation Front Youth, denied any intention to nominate Ahmed Said to run for president.
"There is no truth to nominate Dr Ahmed Said for the presidential elections," he said. "It is too early to talk about the elections before the referendum on the constitution."
Edited translation from Al-Masry Al-Youm