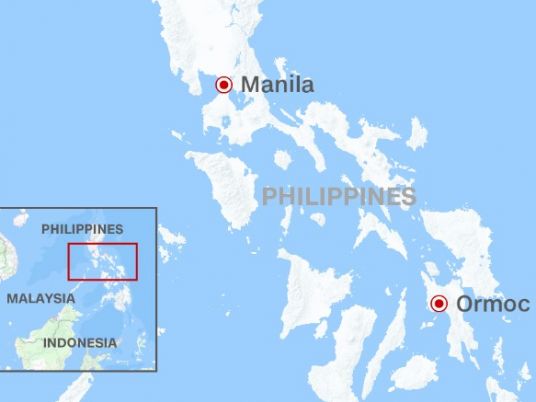 A ferry carrying 189 passengers and crew capsized off the central Philippines in heavy waves on Thursday killing at least 36 people, the coast guard and police said, with at least 118 survivors.
It was not immediately clear whether the survivors were rescued or managed to swim ashore.
Police said there were 173 passengers and 16 crew on board.
Huge waves battered the MBCA Kim-Nirvana, bound for Camotes island in central Cebu province from the port of Ormoc, the coast guard said.
Scores, sometimes hundreds, of people die each year in ferry accidents in the Philippines, an archipelago of 7,100 islands with a notoriously poor record for maritime safety. Overcrowding is common, and many of the vessels are in bad condition.