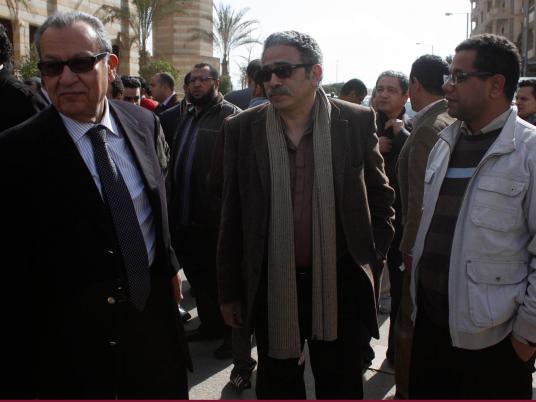 Salafi Dawah vice president Saeed Abdel Azim called on sheikhs and preachers to leave politics out of the mosque.
"We have been busy during the last period with politics … and we moved away from our core mission, which is call to God through mosques," he said in his Friday sermon at Rahma Mosque in Giza.
"The basic principle is dawah (preaching). Politics is only one branch of Sharia," Abdel Azim said, adding that preaching has to take precedence.
"We must renew the concept of preaching, as it is almost disappearing amid politics and satellite TV," said Abdel Azim. He called on preachers to be gentle and kind with people, and to focus on spreading Islam across the world, like the Vatican does with Catholocism.
Abdel Azim pointed out to the need to avoid partisanship, and called on preachers not to alienate people through severity and cruelty.
He attacked the opposition coalition the National Rescue Front for its attempts to "demolish the Islamic project."
"More than 50 political parties rallied under the [National] Rescue Front to thwart the Islamic project, and they publicly stated their goal. But it is not unlikely that these parties and political trends will disappear soon," he said.
Edited translation from Al-Masry Al-Youm