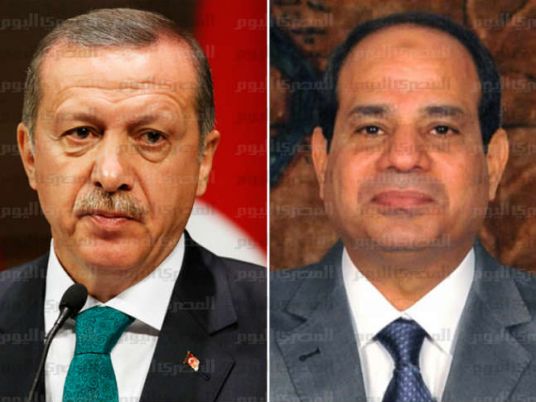 Lebanese Prime Minister Tammam Salam said he is mediating between Egyptian President Abdel Fattah al-Sisi and Turkish President Recep Tayyip Erdogan.
Salam also supported negotiation to liberate the abducted Lebanese army soldiers, calling on all political forces in Lebanon not to quarrel about this matter.
In an interview with the the London-based Al-Hayat newspaper on Sunday, the prime minister asked the Turkish president to exert effort to liberate the soldiers as he had promised to do upon his return to Turkey.
He also stressed the need for coordination again between Qatar and Turkey in this regard.
As to the situation in the village of Arsal, Salam said it is awkward and should not continue. "We have to help the people of Arsal and the displaced Syrians but not at the expense of the villagers or the Lebanese people in general," he said.
Edited translation from Al-Masry Al-Youm