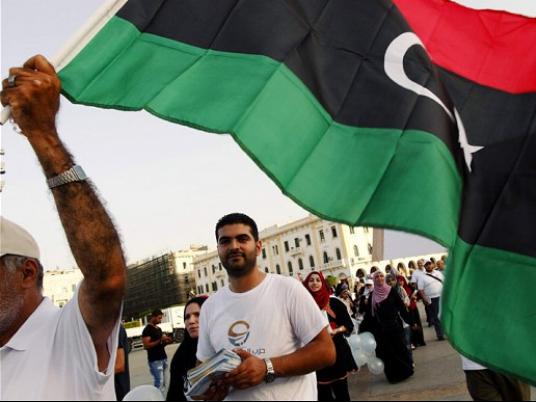 Libya is in the process of giving Egypt US$2 billion to support its economy, the new Libyan ambassador to Cairo, Mohamed Fayez Gibril, told the Turkish news agency Anadolu. The money would be a deposit to the Central Bank of Egypt.
Meanwhile, Egypt's prosecutor general decided Sunday to extradite to Libya two former regime officials wanted on charges of corruption, a judicial source told AFP.
The Libyan government has agreed to provide Egypt 1 million barrels of oil per month to be refined in Egypt, granting it a portion of them to provide much-needed diesel fuel.
Libya is also considering granting Egypt a share of Libyan reconstruction projects. Egypt's Arab Contractors Company is competing for Libyan projects worth LE3 billion.
The news comes after Egypt arrested Ahmed Qadhaf al-Dam, who had served as Egypt-Libya relations coordinator under former Libyan leader Muammar al-Qadhafi, and other iconic figures from the former Libyan regime.
Government officials and investment experts said Egypt-Libya relations are likely to enter a new phase of cooperation after the arrests.
They stressed that the investments of Qadhaf al-Dam and others arrested are safe. The maximum action that would be taken is that ownership of their projects would be transferred to local or foreign investors through Egyptian authorities.
Former Libyan Ambassador Ali Maria and Mohamed Ibrahim, the brother of senior Qadhafi-era official Ahmed Ibrahim, were arrested in Cairo on 19 March along with Qadhafi's cousin, Qadhaf al-Dam.
The prosecutor general had ordered Qadhaf al-Dam detained for 30 days pending investigations into "several charges."
The Libyan prosecutor's spokesperson, Taha Baara, told AFP at the time that Tripoli had issued an international arrest warrant for Qadhaf al-Dam for "forging documents" while the other two were wanted for "financial crimes."
Egyptian Prosecutor General Talaat Abdallah decided to hand Maria and Ibrahim to the Egyptian branch of Interpol, which would then extradite them to Libya, the judicial source said.
Abdallah made the decision after wrapping up the legal procedure for their extradition, the source added.