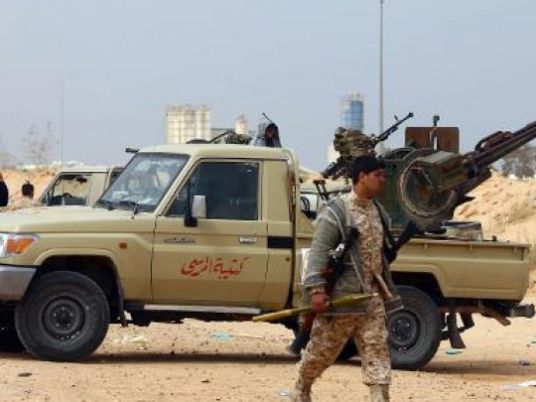 The Court of Appeal of the city of Misrata, western Libya, issued final death sentences for 23 members of the Islamic State terrorist organization over several charges, including the massacre of Egyptian Copts in the city of Sirte in 2015, the Anadolu news agency reported.
In August 2022, the trial of 320 Libyan, Syrian, Sudanese and Egyptian suspects of belonging to the Islamic Staet began in Misrata city.
Most of the suspects were arrested during battles in Sirte between the forces of the former Libyan Government of National Accord and IS members that was taking over the city.
The Court of Appeal on Tuesday sentenced 23 defendants to death in the case, and 14 others to life in prison. The court also sentenced a defendant to 12 years in prison, and six defendants to ten years in prison.
Non-Libyan defendants will be deported from the country's territory after serving the sentence.
The court also sentenced two defendants to three and five years in prison respectively, while five were acquitted.
The case was terminated for two defendants who died.
The verdicts related to the rest of the accused of belonging to the organization have not been announced because they were tried pending other cases over related charges.
Many charges were attributed to the defendants convicted in the case, including the bombing of the police training center in the city of Zliten in 2016, the bombing of the city gate of Msallata in 2015, and the killing of Egyptian Coptic Christians in Sirte in 2015 – actions IS all claimed responsibility for.
The Egyptian prosecution had referred 20 people in 2016 to court for forming a terrorist cell affiliated to the Islamic State group in Libya, saying that a number of the defendants had been involved in the beheading of the 21 Egyptians.
On October 6, 2017, the Libyan Public Prosecutor announced the discovery of the bodies of 21 Egyptian Copts, whom ISIS had broadcast a video clip of their beheading on February 15, 2015 in Sirte.