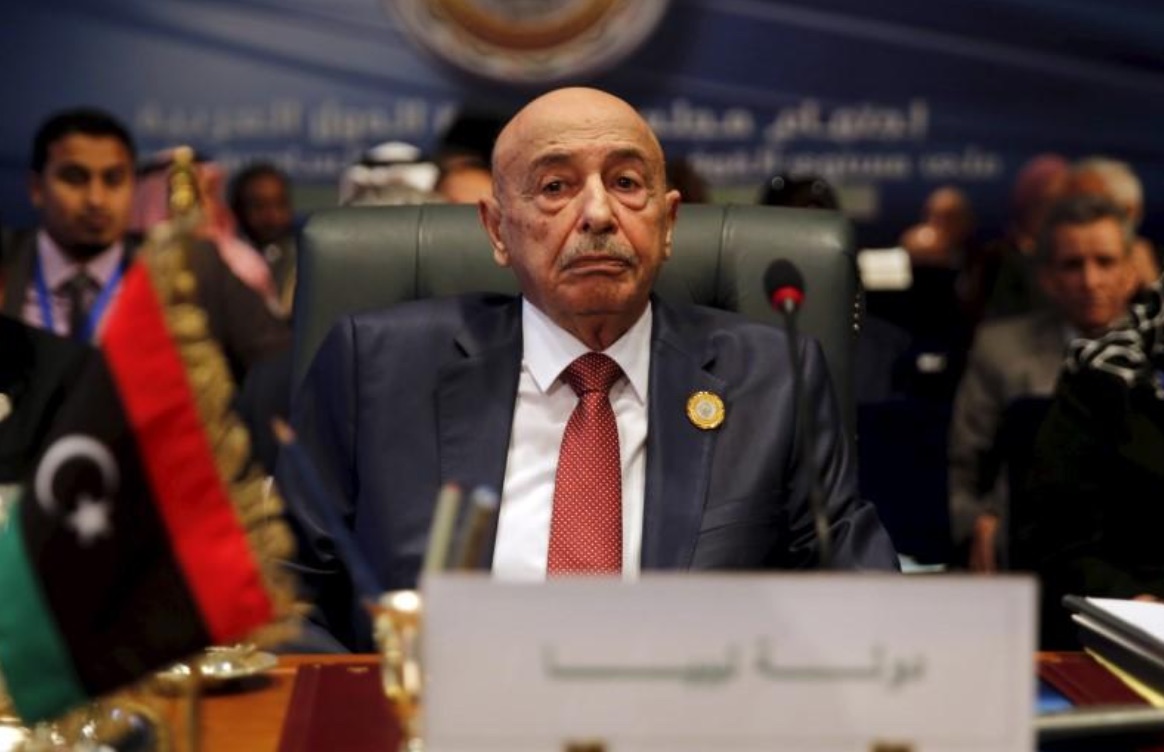 Libya will need the support of the Egyptian armed forces in its war against terrorism and mercenaries, Speaker of the Libyan Parliament Aguila Saleh announced.

Salef added in an interview with the satellite channel Extra News that President Abdel Fattah al-Sisi's statement in this regard came in response to a request by the Libyan Parliament.
Egypt has been consistently calling for a ceasefire and a peaceful solution, but some countries — and even some Libyans — who want the conflict to continue for reasons of personal interest refused those calls, he added.
Saleh pointed out that Egypt's plan for a cease-fire, dubbed the Cairo Declaration, falls in line with other initiatives concerned with solving the Libyan crisis, such as the Berlin Conference and others.
He stressed, however, that the Cairo Declaration would achieve justice for all.
Saleh said that the Libyan Parliament is the only elected and representative authority of the Libyan people, and that its members have communicated with various factions of the Libyan people who unanimously support Sisi's efforts in implementing the Cairo Declaration's ceasefire initiative, in the resumption of Libyan-Libyan dialogue, or in preparation for a legal military intervention.
___
Edited translation from Al-Masry Al-Youm
Image: President of the Libyan House of Representatives Aguila Saleh attends the closing session of an Arab summit in Sharm el-Sheikh, in the South Sinai governorate, south of Cairo, March 29, 2015. (REUTERS/Amr Abdallah Dalsh)