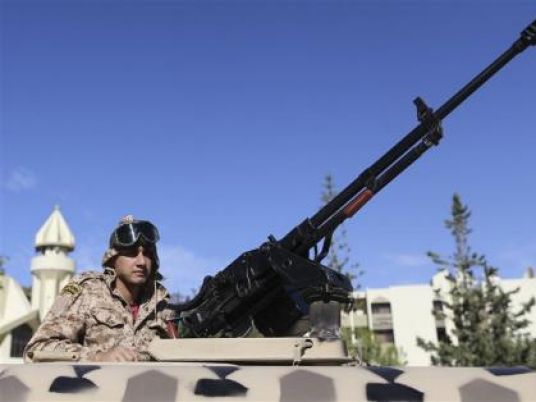 Libyan ambassador to Egypt Mohamed Fayez Gebreel denied on Saturday intentions by his country to establish a trench and raise an embankment on the eastern border with Egypt.
"News reported in this regard is not true. We are confronting the illegal immigration and border smuggling through joint cooperation between security services of the two countries," he said.
"I have no information about the trench or the embankment, which I believe is illogical. I never heard of this," he told Al-Masry Al-Youm.
Libyan news agency reported on Saturday that a committee assigned by the Libyan army followed on the proposal of the trench and the embankment that reportedly stretch out from Massa'ed area to Gaghboub.
Egypt's western border with Libya underwent a security failure upon the eruption of 25 January 2011 revolution, which led to flow of large amounts of weapons to Egypt. The growing attacks of illegal immigration and smuggling into the country highly affect the country's economic, security and health situations.
Edited translation from Al-Masry Al-Youm