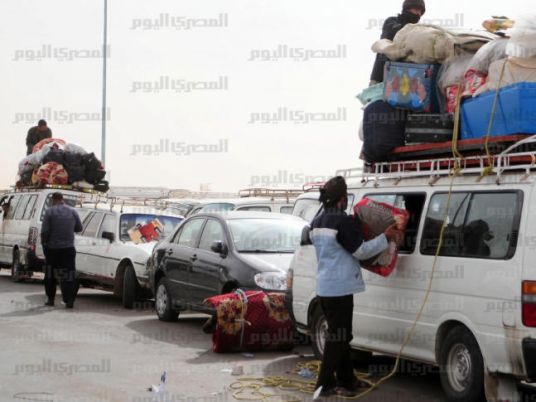 The Libyan dinar exchange rate declined on the Egyptian domestic market, since the start of the Egyptian air strikes on the Islamic State in Libya, to LE3.40 compared to LE5.10 before the strikes.
A public bank source said the Libyan dinar has no official exchange rate. Local banks do not include the Libyan dinar on its screens among the exchange rates of other currencies, he added, pointing out that only unofficial foreign exchange brokers determine the exchange price of the Libyan dollar compared to the US dollar.
Libyan dinar dealings are only limited to expatriate workers in Libya, said the source.
Workers returning from Libya do not have large amounts of the dinar so trading is limited to some small amounts, especially that some workers currently fear the exchange of the money they have in dinar due to the decline of its exchange rate, said the source.
A director of a non-bank foreign exchange company said Sunday that dealings in the Libyan dinar have stopped since the start of air strikes on the IS in Libya.
Edited translation from Al-Masry Al-Youm