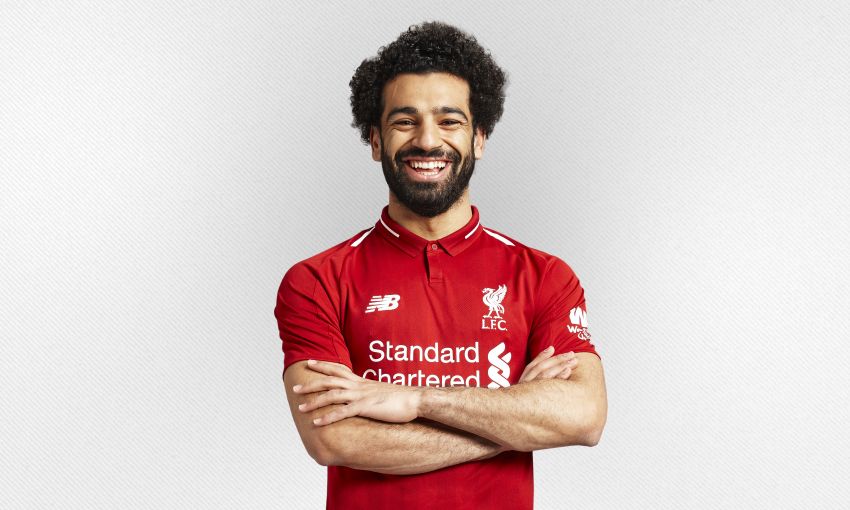 Liverpool FC officially announced that superstar Mohamed Salah's contract has been renewed until summer 2023.
The move comes as no surprise given Salahs exceptional performance with the Reds, helping the team reach the Champions League final for the first time since the 2006/07 season. The player scored 44 goals in 52 matches, winning prestigious awards such as The Golden Boot. Since then, rumors have even circulated that giant football clubs such as Real Madrid were interested in obtaining Salah, who decided to stay with his current team.
Liverpool coach Jungern Klopp said that the contract renewal represents two extremely important points:
"Salah's belief in the club and our belief in him."
What a way to start the week!! 👑🇪🇬

Salah signs new long-term #LFC deal: https://t.co/EmC7lbLdBK pic.twitter.com/99FLWuslkW

— Liverpool FC (@LFC) July 2, 2018
Salah's renewed contract will amount to a weekly salary of £200,000, according to the British Newspaper Daily Mail, which is double what Salah used to make in the past year. The player was sold to Liverpool from Roma for £42 million in 2017, becoming the Reds most expensive-ever purchase before Virgil Van Dijk and Naby Keita.
Not only did Salah display a great performance with the Reds last season, he was also the Egyptian National Football Team star. The player scored the two goals in Egypt's qualifying match for the World Cup against Congo. Salah scored both goals from the Egyptian side, including a late time penalty that cruised Egypt to the World Cup.
Salah also displayed an applaudable performance in the World Cup, scoring Egypt's only two goals in the competition against Russia and Saudi Arabia. Despite that, the national team lost all of their World Cup matches against Uruguay (1-0), Russia (3-1) and Saudi Arabia (2-1), prompting disappointment from Egyptians.
Salah scoring goals in the World Cup showed his true fighter spirit as he struggled with an injury after a tussle with Sergio Ramos during the Champions League final.