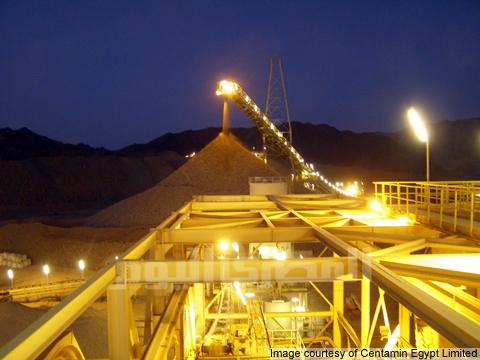 The closure of Sukari Gold Mine has caused daily losses estimated at US$ 1.5 million, said Yousef al-Rajehi, the representative of Centamin Egypt, which runs the mine.
The mine was closed last week after 1500 workers went on strike, demanding a 60% increase in their salaries and 10% of the company's profits, as well as bonuses for dangerous work and the rehiring of unfairly fired employees.
Rajehi said that the company's management does not object to solutions that keep the mine running.
He added, however, that repeated threats by workers to organize sit-ins and strikes demanding additional "illegal" privileges have become unacceptable.
The Sukari Gold Mine is the oldest and largest gold mine in Egypt. Located in the southeast, roughly 30 km from the Red Sea city of Marsa Alam, the massive mining project has been rocked by numerous industrial actions since the 25 January revolution, including strikes, sit-ins, hunger strikes and protests, amidst allegations of corruption and smuggling.
The management of Sukari Gold Mine had asked for the Manpower Ministry's help in resolving the current crisis and speeding up the collective bargaining process.
According to the mine's information department and manager of public relations, the total investment in the project is about LE6 billion, all of which comes from foreign investment. Extraction at the mine began in 2009.
Edited translation from MENA