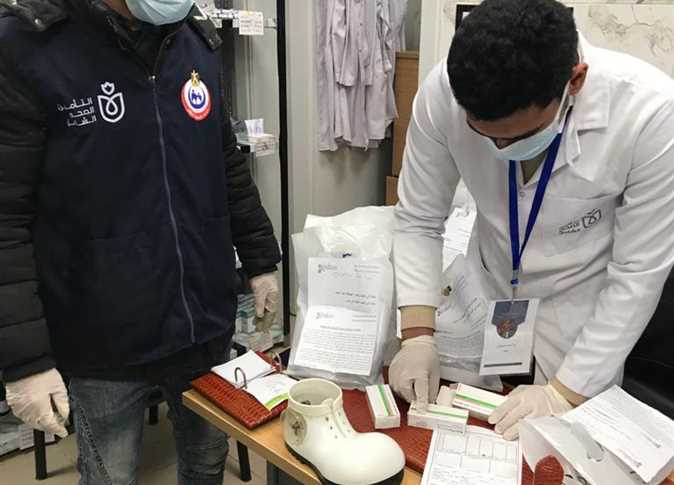 Health Minister Hala Zayed announced Tuesday that going forward the protocol for clinically simple cases of coronavirus who are less than 50 years old, do not suffer risk factors, and are in stable condition will be transferred to governmental university accommodations and designated youth hostels starting from Wednesday.
In a statement, Zayed explained that this move falls within the government's plan to battle the coronavirus outbreak, guided by countries that have weathered similar crises.
These cases will be under the Health Ministry's full medical supervision after spending the five-day treatment period according to the protocol, and their condition is evaluated.
She said that the follow-up period for these cases begins on Wednesday at medically prepared places until they recover and are discharged.
These places are medically equipped at the highest level in terms of accommodation, sterilization and hygiene – alongside follow-up clinics, laboratories, scan units, pharmacies and the necessary medical crews.
She said that 88 percent of infections in hospitalization suffer from minor symptoms, seven percent suffer from moderate symptoms, three percent suffer from severe symptoms, and two percent are in critical condition.
Zayed noted that Egypt mostly has minor infections according to WHO divisions.
Optimally utilizing existing infrastructure and its available capabilities after vacating them has become a last resort to weather through the hardest stages of the spreading coronavirus pandemic.
Schools in particular rank as the top types of buildings to be relied on as the pandemic escalates.
Egypt's preparations include allocating new hospitals for isolation, schools and youth centers to receive cases in the delta governorates.
Upper Egypt is undergoing work to prepare 11 locations in Minya to receive isolation cases and 14 schools in Luxor, alongside dispatching teams to disinfect streets and gathering places in Qena.
In Daqahlia, the Undersecretary of Health Ministry Ali Abdel-Raouf announced that 43 schools and 13 youth centers have been prepared to receive any cases.
Gharbiya completed its preparations to receive virus cases as well, announcing that it has dedicated places to be converted into isolation hospitals, with eight places equipped with beds and medical devices.
Zayed said this plan comes in cooperation with all concerned parties headed by the armed forces, the Ministry of Health and Population, the Ministry of Higher Education, the Ministry of Social Solidarity, and the Ministry of Youth and Sports.
Egypt on Tuesday confirmed nine additional deaths and 128 new coronavirus cases, bringing the country's number of confirmed total cases so far to 1,450.
Ninety-four people have died from the virus in Egypt.