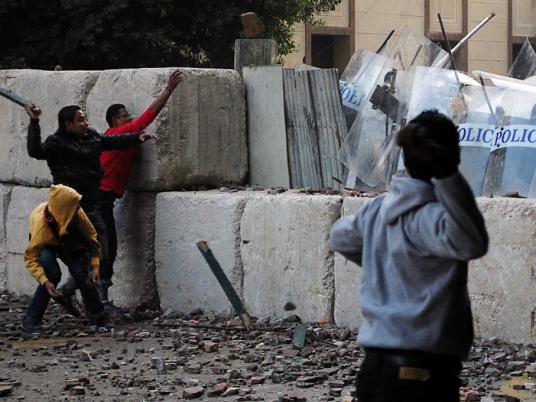 Steeped in history as it is, Luxor has always been an inimitable attraction for tourists. Now, the city seems set to take its place on the nation's cultural stage as well with Tuesday's inauguration of the Luxor African Film Festival.
Notable for being the first significant international-scale event of its kind to be held after the Culture Ministry decreed that festivals were now the responsibility of independent organizations, the Luxor festival is set to include more than 50 films and an impressive guest list, in an effort to "bolster cultural exchange and give a boost to tourism," according to the festival's publicity manager, Ahmed Fayek.
Organizers will undoubtedly be seeking to rejuvenate a flagging festival scene.
In recent years, the Cairo International Film Festival — once the region's most prestigious celebration of the cinematic arts — has been losing ground to silver-spooned newcomers Dubai and Abu Dhabi at a humiliating rate. Scuttled by decades-old policies, endless bureaucracy and severely limited resources, the Cairo festival quickly floundered in a circuit jacked up on rapid technological advancements. Despite having an even smaller budget to speak, or rather mumble, of, the Independent Shabab (Youth) Foundation is confident that the Luxor African Film Festival will restore a faded glory, while simultaneously finding its place "in the people's embrace."
"The Cairo film festival really started to lose," Fayek explains, "when it was taken away from the public. Initially, the screenings were held in downtown theaters, the events were more accessible." The Culture Ministry's incorporation of the festival in 1985, and increased entry restrictions due to "security measures" introduced in the following years, saw the Cairo festival, as Fayek puts it, plucked straight out of "the public's arms, and hidden in far-away places like the Opera House and shopping malls."
While to some Cairenes, Luxor itself may seem like a "far-away" place, the festival's organizers seem to be content with satisfying their local audience and international guests.
"We are definitely concerned with forming a connection with the people of Luxor, who have been incredibly supportive of this event, and excited for it," says Fayek. The Independent Shabab Foundation has managed to fuel the excitement further by planning the majority of screenings in public, open-air venues, and by giving free passes to high school and college students.
However, Fayek explains, "We couldn't give passes to younger kids because of the subject matter of some of the movies."
Cinema-goers will be relieved to know that the films will remain uncensored.
"This is, after all, a proper film festival," Fayek reasons. Instead, he explains, an age-based rating system will be implemented.
Besides enjoying a strangely diverse selection of films — ranging between features, shorts and long and short documentaries, and spanning over 50 years of cinema — Luxor residents will also be able to enjoy a series of workshops, lectures, discussions and other opportunities to mingle with some of the festival's guests, including Burkinabe filmmaker Idrissa Ouedraogo — whose films have won, among other awards, Cannes' Grand Prix and Berlin's Silver Bear — and Mauritanian director Abderrahmane Sissake, whose "Waiting for Happiness" won the FIPRESCI Prize in Cannes a decade ago.
Fayek and the rest of the foundation's team are equally excited about the rest of the festival's guests, "all of whom accepted our invitation," he says.
Founded in 2006, the Independent Shabab Foundation represents an amalgam of interests — commercial, political, artistic — all meeting within a cultural context. The group is also responsible for recent popular initiatives such as Al-Fan Midan, as well as being behind the Naguib Mahfouz centennial celebrations and a literary collaboration between 100 novelists published to mark the occasion. The Luxor African Film Festival itself was the brainchild of screenwriter Sayed Fouad ("Kalimny Shokran," 2010), who, after struggling for five years to get the event off the ground, was close to losing hope. Then came the revolution.
"All the obstacles that had been in his way suddenly disappeared," Fayek says of Fouad. The process, he explains, has since progressed more quickly than anyone had anticipated.
"The only enemy Egyptians have," Fayek muses, "is the Egyptians themselves. We fail because we expect ourselves to, but there's ultimately no reason we should. We are the only country in the region with a significant cinema industry, and we have the largest work force to back it up."
"We have a rich history of culture," he stresses. "We just don't know how to market it."