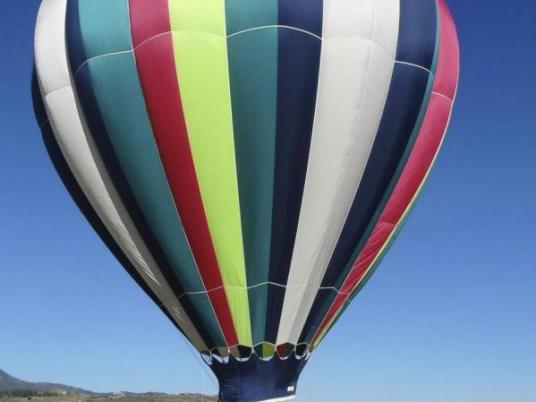 Luxor's hot air balloon flights were scheduled to resume Wednesday but have again been postponed following a deadly February crash, officials announced.
Flights have been halted since an explosion on one of the balloons that makes daily tours over Luxor's historic sites killed 19 people on 26 February.
Prosecutors have summoned the supervisor of the launching site and detained him pending investigation, which prompted the delay this week in flight resumption, Civil Aviation Authority Head Mohamed Ibrahim Sherif said Wednesday.
Following safety inspections by the Civil Aviation Authority, six out of eight balloon companies in Luxor had received approval to resume flights, Sherif said. The other two companies, including the owner of the balloon that crashed and another that uses the same model balloon, remain suspended.
Flights were suspended after the disaster so authorities could review safety procedures and impose new inspection standards, according to Sherif. The balloon companies' employees were given safety training, including a detailed explanation for passengers on what to do in the event of an emergency.
"Passengers must sign a document saying they are flying at their own risk," Sherif added.
Edited translation from MENA