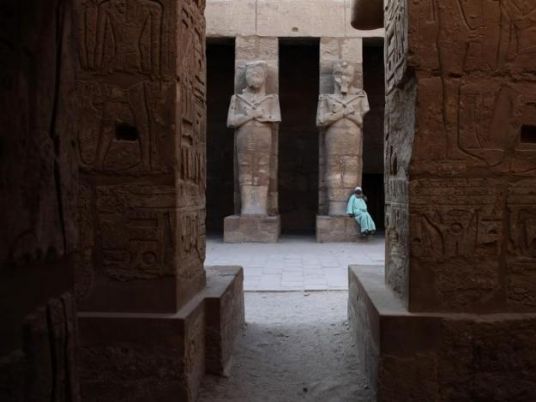 The occupancy rates in Luxor hotels rose to 64 percent, Luxor tourism police announced Thursday.
The increase comes in conjunction with the mid-school year vacation, which will extend until mid-February.
The total number of guests in Luxor hotels stands at 2,505, including 523 foreigners and 1,982 Egyptians. The occupancy rate by foreigners stands at 13 percent, compared to 51 percent by Egyptians, according to the statistics of the Luxor Tourism and Antiquities Police Department.
The number of rooms occupied reached 1,488.
Chinese tourists recorded the highest number this week, compared to other nationalities in Luxor.
According to tourism police statistics, 208 Chinese tourists visited Luxor this week, followed by 114 British, 34 Germans and 25 Americans.
The Luxor Airport received 356 foreigners this week, while 463 tourists left through the airport. Thirteen tourists arrived in Luxor by train and 15 others left the governorate by train.
Serbia's ambassador to Cairo arrived in Luxor on Thursday for a 3-day visit, Al-Masry Al-Youm reported.
Edited translation from Al-Masry Al-Youm