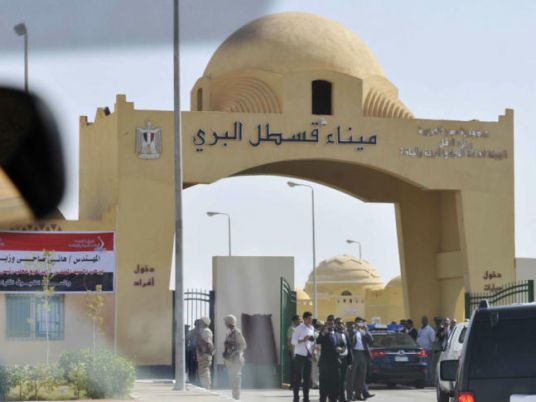 Following the closure of the border between Sudan and Egypt two weeks ago due to the coronavirus outbreak, the people of al-Zeneika village in Esna, south of Luxor, have taken in 900 of roughly 1,200 stranded Sudanese nationals.
The villagers headed to a checkpoint where the stranded Sudanese had been barred from passing, and offered 900 of them a place to stay with food, water and medicine.
The remaining 300 went to Cairo according to Ibrahim Ahmed, the director of an NGO in Esna.

The villagers then requested Luxor authorities provide urgent accommodation for the Sudanese citizens until the borders are reopened.
Villager Radwan Hussein said: "We were surprised that a large number of our Sudanese siblings, including men, women, children, and the elderly, were in a difficult situation at the Zeneika village checkpoint after traveling hundreds of kilometers on their way back to their country which closed its borders."
Hussein added that the villagers were happy to welcome them and provide their needs.
Egypt confirmed on Sunday four additional deaths and 33 new coronavirus cases, bringing the total number of cases confirmed so far in the country to 609.
Forty people have died from the virus in Egypt. The four deaths announced Sunday were for Egyptians from Cairo between 58 and 84 years old.