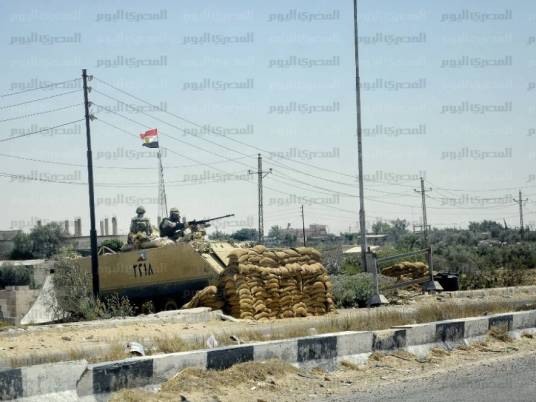 A rare calm hung over security forces deployed across North Sinai on Saturday. Authorities have not witnessed a single attack in the last two days there.
Since the overthrow of Islamist President Mohamed Morsy on 3 July, almost daily attacks rocked the lawless peninsula, killing army troops, police officers and civilians.
A security source meanwhile told Al-Masry Al-Youm the latest calm can be attributed to the fact the "majority" of terrorist elements in the Sinai have been arrested.
Those arrested, the source said, implicated other terrorist and criminal elements in the region, including those responsible for attacks against the army and police.
Palestinians, Syrians and Afghans, as well as Egyptians, were reportedly arrested on charges of attacking security forces, and are being detained in Cairo, the source claimed.
Edited translation from Al-Masry Al-Youm