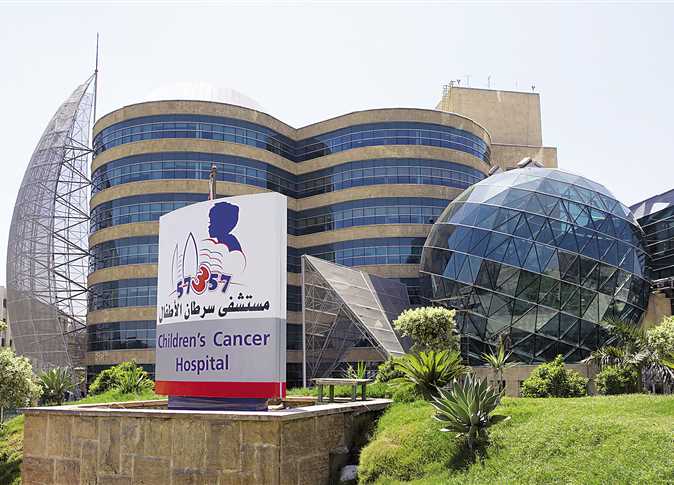 General Prosecutor Nabil Sadik on Saturday ordered Makram Mohamed Ahmed, President of the Supreme Council of Media Regulation (SCMR), to appear before the State Security Prosecution for meddling within General Prosecution affairs by issuing a ban on all reports on the 57375 Children's Cancer Hospital.
Makram recently issued a decision to ban publishing reports the current investigations facing 57357. In a phone interview with the Al-Goma'a Fi Masr (Friday in Egypt) television show on MBC Masr, Makram said that the decision aimed to prevent harm on the non-profit organization until investigations were concluded.
"We decided to issue this decision to prevent this huge organization from being tarnished from this fight that is not supposed to go on forever, especially after the issue escalated to swearing," he explained.
In a phone interview with "Masa'a dmc" on the DMC channel he added that it was not his ideal decision to issue to the decision, but would have rather amicably asked everyone to stop publishing until a court decision was released, "but we had to issue the decision," he concluded.
In response Sadek released a statement on the matter, which clarified that the SCMR's decision contradicts a law regulating journalistic and media institutions which states that a ban on publishing must be in regards to issues that do not interfere with the General Prosecution's realm of control.
"In conclusion, there is one incident concerning one organization where the law was broken, which calls for punishment, but your decision did not tackle that. However, your decision was not based on this incident, therefore it is null with no power. And journalistic organizations have the right to abide by the decision or ignore it," the statement said.
He added that Makram's decision can be seen as meddling in general affairs and disregarding the role of judicial and executive bodies.
The General prosecution added that the purpose of the SCMR was to protect the integrity and freedom of journalism in a professional way. Anything else is out of their realm, since protecting the public good is part of the judicial and executive bodies duties as according to constitution.
Controversy regarding the hospital began when scenarist writer Waheed Hamid published a series of articles for Al-Masry Al-Youm condemning the 57357 hospital's practices. Among the accusations mentioned in his article was that the hospital spent more money on advertising than actually treating its patients. Hamid also found it unethical to use sick children and their families as a way to get money, and believes the Abu Al-Naga family has a monopoly on hospital administration, as Sherif Abu Al-Naga is the general manager of the hospital.
He also accused the National Cancer Institute of having a dodgy way of distributing its medicines.
Other accusations surrounded an institution called "America", intended help bring dollar donations into the hospital, which Hamid accused it of being a front for money laundering.
Finally, he declared that the actual percentage of recovery was 25 percent and not 100 percent as the hospital advertises. These claims have led the government to create a team to investigate the matter.