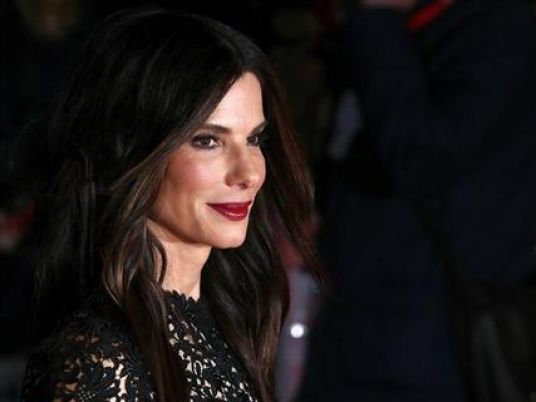 The man accused of breaking into Oscar-winning actress Sandra Bullock's Los Angeles home entered a not guilty plea to more than two dozen charges in a Los Angeles court on Wednesday.
Joshua Corbett was charged with stalking, first-degree burglary, possession of a machine gun and possession of an assault weapon, among other things. He remained silent as his attorneys entered his plea.
The judge set a pre-trial hearing for June 8.
Police found an arsenal of weapons at Corbett's Montrose, California, home following his arrest at Bullock's Beverly Hills residence in June last year.
Bullock was at home during the alleged break-in and locked herself in her bedroom closet, from where she called the police and waited until they arrived.
Bullock's frantic and fearful 911 emergency call was played during a preliminary hearing in court last month.
Corbett's attorney Steve Sitkoff on Wednesday said his client "really thought he was married" to Bullock, and added, "it was a delusion, but he doesn't think that anymore."
"He's mentally disturbed. He's getting some help in jail, but he's not getting the kind of help he can get," Sitkoff said following the arraignment.
"(Corbett) never intended to hurt Miss Bullock and we're going to show that."
Corbett is being held on bail. He faces more than 20 years in state prison if convicted as charged.