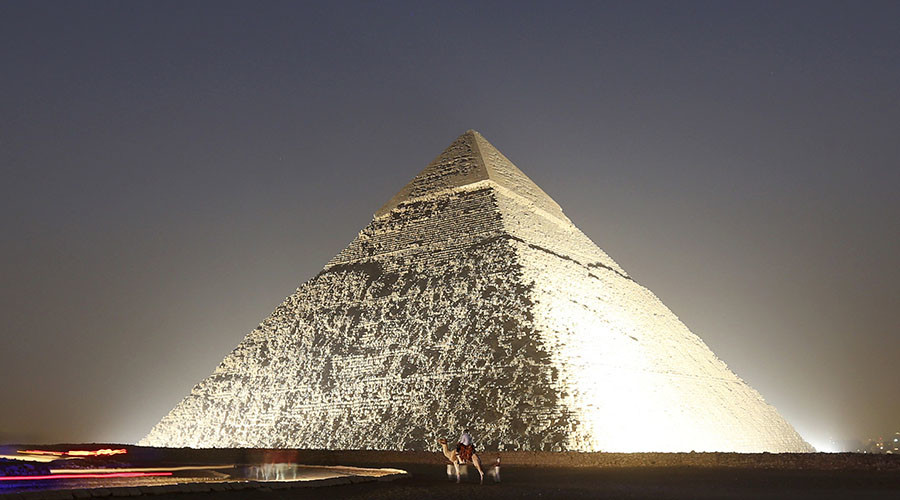 A young man ascended to the top of Khufu pyramid this morning and threw stones at visitors in the archaeological area, al-Watan news website reported.
Security forces failed to control the situation for two hours before the man was arrested.
Security services are currently questioning the man to find out the motive behind the act.
The young infiltrator uprooted the triangle located at the top of the pyramid, said Ashraf Mahie Eddin, director of the archaeological area of the pyramids, explaining that the man entered the archaeological area with an ordinary ticket before ascending to the top of the pyramid.