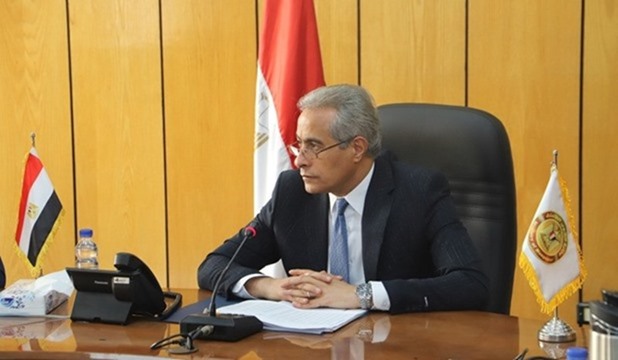 Manpower Minister Hassan Shehata said Saturday President Abdel Fattah al-Sisi is supporting workers in all state sectors with a series of unprecedented measures to face impacts of global crisis.
The President adopted several measures to raise living standards of workers and provide decent life for them over the past years, added Shehata in an interview with MENA Board Chairman and Editor-in-Chief Ali Hassan.
The minister commended President Sisi's directives to promote and expand social protection programs in order to reach the most vulnerable brackets.
Shehata underscored the ministry's utmost keenness on implementing all policies to create clean workplace environment and raise public awareness about the importance of safety of workers, in addition to honing skills of the workers to meet work market requirements.
The minister stressed that the state is keen to provide all forms of support for protect irregular workers under President Sisi's directives.
Shehata lauded the launch of the national dialogue as an important step toward the state's keenness to respect opinions of all categories.
He praised the great roles played by the employee emergency fund, noting that it spent some EGP2.1 billion to help more than 421,000 workers in nearly 4,000 institutions.
The ministry works on developing the infrastructure of recruitment firms to cut unemployment rates, he said, noting that the ministry provided more than 17,000 job opportunities within three months.
He stressed that the Manpower Ministry is keen to enact a labor law on striking a balance between all parties of the production process.
The ministry has nine labor representation bureaus abroad to serve more than 4 million nationals, while some EGP326.3 million of Egyptian expats' financial dues have been restored.
Cairo respects labor-related treaties as Egypt has not been black listed on this score, he said, asserting that the Manpower Ministry does not interfere in the affairs of trade unions.
Egyptian workers' remittance hit $31.9 billion in the fiscal year of 2021-2022.
The ministry aims to create a well-trained generation of workers to serve development and production in the new republic, Shehata added.