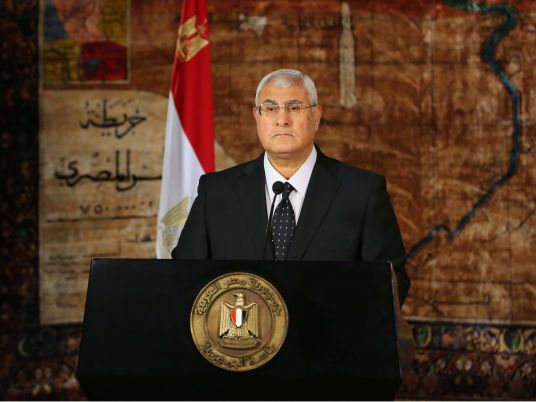 Interim President Adly Mansour announced the date of the referendum on the amended 2012 Constitution to be held on 14 and 15 January.
"The people said their word out loud on 30 June, and I tell you, there's no turning back. The roadmap the future of this proud nation," Mansour said in an official speech to the Egyptian people on Saturday.
He stressed the insistence of the Egyptian state to enforce the law, in order to be able to move the country forward.
The interim government is pushing to approve the amended constitution in order to continue with the political roadmap laid out, in hopes of advancing the country to a real democratic system.
Edited translation from Al-Masry Al-Youm