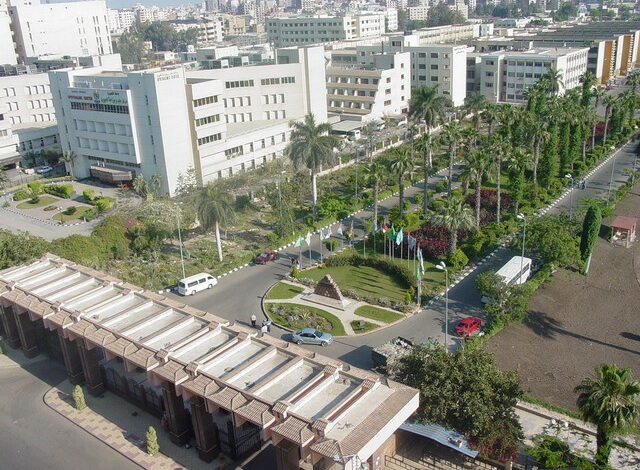 Mansoura University Hospitals has received four fungal infection cases, including black fungus, Sharawy Kamal, Director General of Mansoura University Hospitals, confirmed.
He added the patients received suffered from chronic illness. All were admitted into the ENT department and their condition is reportedly stable.
Two of the cases previously had coronavirus, one case had a malignant breast tumor and was undergoing chemotherapy, and another had kidney failure.
All of these cases suffered from severe weakening of immunity, which is the main reason for infection, he said.
"Taking cortisone without medical supervision or for long periods of time, as well as chemical abuse causes immunodeficiency, which makes the body a fertile environment for infection with the black fungus because it is an opportunistic organism that attacks the body in moments of weakness," he said.
Regarding the cases that were detained, Kamal said, "The cases are under treatment, and each case will be dealt with depending on its condition. Some cases respond to treatment and others need endoscopic intervention to clean the fungus."
He pointed out that Mansoura University Hospitals have been receiving black fungus sufferers for many years before the outbreak of coronavirus. They are treated and return to their normal lives if the disease is discovered early.
"The patient should visit an ear and nose doctor immediately if they feel severe pain in the nose and forehead, congestion in the sinuses and swelling on the side of the face to discover if there is an infection with black fungus or not," he continues, stressing that it is a non-contagious disease that is not transmitted by air or by touching.
Kamal stressed no need for panic because the black fungus is a disease that has a cure and has existed for years. He added it has many causes, the most important of which is the lack of immunity.
Edited translation from Al-Masry Al-Youm