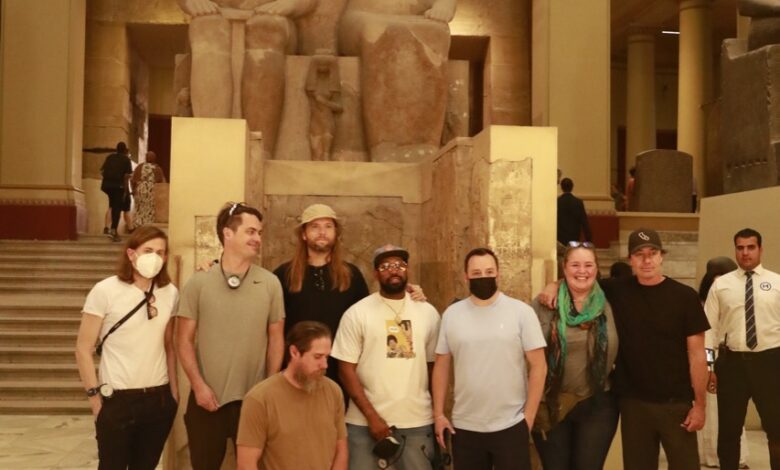 On May 3, the Egyptian Museum in Tahrir Square hosted the famous rock band Maroon 5.
This comes on the sidelines of their concert in  Cairo, Egypt, an official statement by the Ministry of Tourism and Antiquities said.
The band visited the Giza pyramids area, on  May 2.
The band was received at the Egyptian Museum by Director General of the Egyptian Museum Sabah Abdel Razek, who accompanied the band members during their tour in the museum's various halls.
During the visit, the band members expressed their admiration and fascination with the treasures they saw in the museum.
They were especially impressed by the treasures of the golden king Tutankhamun, the holdings of Tanis, and the treasures of Yuya and Tuba, the ancestors of King Akhenaten.
Maroon 5 visited the Egyptian Museum, even though it was not part of their visit program in Egypt.
They were able to witness more of the secrets of the ancient Egyptian civilization, Assistant Minister of Tourism and Antiquities for promotion, Lamia Kamel, said, stressing they were very impressed with the antiquities they saw during their visit to the Giza pyramids area.
The band was keen to record their tour inside the museum by taking photos and various short videos to publish on their social media pages, which would contribute in promoting the Egyptian tourist destinations, she added.