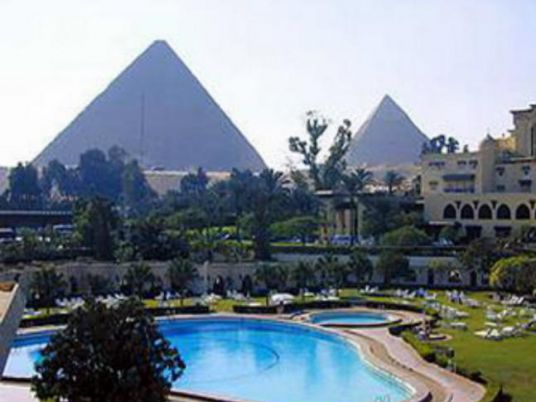 The Holding Company for Tourism signed, yesterday, a final contract with Marriott international company to manage Mena House Hotel, in the presence of Salman Ashraf, Minister of Investment.
The government agreed a few days ago to change the Memorandum of Understanding, which was signed during the Sharm al-Sheikh conference, about the management of Mena House Hotel, to a final contract with the Marriott global company.
Mervat Hatabah, head of the Holding Company for Tourism and Cinema, said the hotel was developed through investment provided by the Holding Company for Tourism and Cinema, and would be managed by Marriott International.
Mena House was a palace built by Khedive Ismail Pasha in 1869 on an area of ​​40 acres, to be a private lounge, overlooking the Pyramids of Giza. Afterwards, it was managed by EGOTH for Tourism and Hotels company.
The palace played an important role in the history of Egypt and hosted a number of influential international figures, such as Winston Churchill, Richard Nixon, Agatha Christie and Frank Sinatra.
In 1883, Khedive Tawfiq sold the palace to a wealthy British man and his wife. They named the palace Mena House after the Pharaonic King Mena.
In December 1977, a conference between late President Anwar Sadat, US President Jimmy Carter, former Israeli Prime Minister Menachem Begin, and representatives from the United Nations, was held at the Mena House ahead of signing the Camp David peace treaty between Egypt and Israel.
Edited translation from Al-Masry Al-Youm