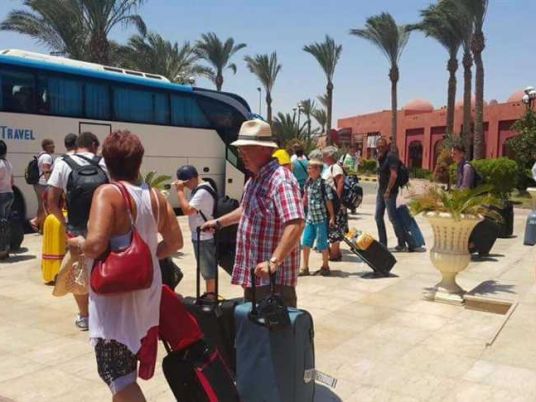 The Marsa Alam International Airport on Sunday will receive 11 international flights among 67 weekly flights starting from past Saturday.
The weekly flight schedules revealed that 67 flights, including 64 European flights and three domestic flights, are scheduled to arrive at Marsa Alam Airport this week, starting Saturday.
The official weekly flights showed the arrival of three flights from Belgium, four flights from the Netherlands, 11 flights from Italian airports, 15 flights from Germany, with the highest arrival rate from the Czech Republic at 16 flights.
Fourteen flights will also arrive from Poland, and one from Switzerland.
Arrival rates are expected to rise in the coming weeks, especially from German, Italian and Czech tourism.
Precautionary measures will be applied to incoming tourists accurately upon their arrival at the airport.