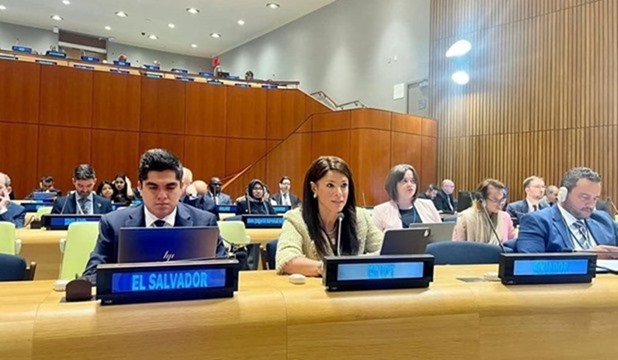 Minister of International Cooperation Rania al-Mashat has stressed the necessity of addressing the issue of equitable financing for development through a number of recommendations, foremost of which is ensuring the developing countries' rights to equitable financing in quality and quantity, especially for lower-income countries.
The recommendations also include addressing bias in the access to financing and the ability to bear costs, in addition to allocating the necessary resources to overcome challenges related to insufficient financing and distribution of funds in the sectors of mitigation and adaptation to climate change, Mashat added.
The minister made the remarks as part of a speech she delivered at a high-level dialogue session on financing for development. The session was held on the fringes of the 78th session of the UN General Assembly in New York.
Mashat said developing countries are home to 84 percent of the world's population and represent 58 percent of the global GDP, while they own less than 20 percent of global financial assets.
This disparity underscores the urgent need to overcome the financing gap for development, she noted.