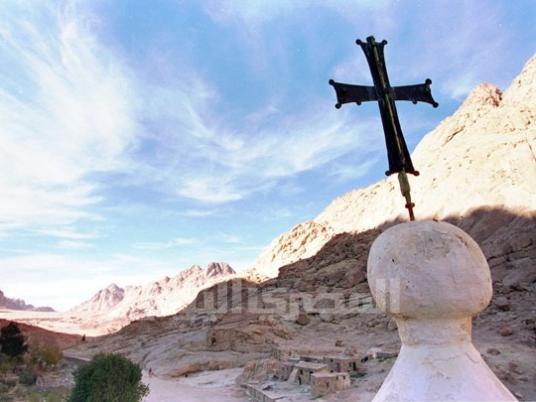 Masked gunmen stormed the power station at Mount Sinai at dawn on Friday, stealing electricity cables worth LE900,000 and causing power outages across the city for several hours.
The power station is located 10 km outside the city. Mahmoud Hefnawy, director of the South Sinai Security Directorate, said he received a complaint stating that five gunmen threatened technicians at the station with automatic weapons, and also stole the technicians' phones.
Station manager Osama Atta told Al-Masry Al-Youm that he had asked the authorities to secure the station after a similar incident had occurred in February. However, the police have not been guarding the station since the Armed Forces left two months ago, he said.
Two technicians, an engineer and an unarmed security person were present at the station during the rubber, Atta said. According to the witnesses, the attackers had sophisticated weapons.
Sources from the Electricity Ministry said the station's staff has threatened to cut the power supply to Mount Sinai and Sharm al-Sheikh if the station is not properly secured.
Losses from the robbery are still being calculated, and South Sinai was not affected by the robbery, said Mohamed al-Awadi, director of South Sinai electricity.
Edited translation from Al-Masry Al-Youm